Welcome to The Better Cambodia.
Welcome to The Better Cambodia, a content-driven impact platform that aims to inspire and encourage positive change in Cambodia. We believe that sharing positive stories can spark ideas and motivate individuals to take action towards creating a better future for themselves and their communities.
Our platform features a diverse range of stories that promote positivity and solutions-oriented thinking. We cover a wide range of subjects, including social good, small businesses, renewable energy, green technologies, and more. Our mission is to provide a platform for Cambodians to showcase their initiatives, ideas, and successes in order to inspire others to join the country's development journey.
At The Better Cambodia, we believe that every individual has the potential to make a positive impact. We feature stories of unsung heroes, innovators, and change-makers who are making a difference in their communities. We also promote a number of causes that are essential for Cambodia's sustainable development, such as environmental protectionnand economic empowerment.
We believe that small initiatives can make a big impact, and we actively support those who are working towards scaling up their ideas. By providing a platform for these initiatives, we hope to create a community of like-minded individuals who can learn from and support each other.
At The Better Cambodia, we take pride in our positive impact on the environment. We feature stories of renewable energy and green technologies that are making a difference in Cambodia. We also encourage individuals and businesses to adopt sustainable practices that can help protect our planet for future generations.
We believe that Cambodia has a bright future, and we are committed to promoting stories that showcase the country's potential. If you have something inspiring to say about Cambodia, we invite you to share it with us.
Email us at [email protected] and become part of our positive community today.
Together, we can make a better Cambodia.
From the Founders desk
Surya Narayan, Founder, The Better Cambodia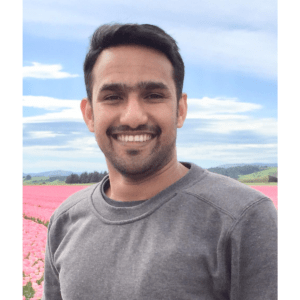 As the founder of The Better Cambodia, I strongly believe that Cambodia needs a positive news platform. In recent years, Cambodia has made great strides in economic development, political stability, and social progress, but the world still perceives kingdom through the lens of its turbulent past.
Cambodia is a rapidly emerging economy with a stable government and a strong economic growth trajectory. Over the past decade, Cambodia has experienced an average annual economic growth rate of over 7%, driven by strong performances in the Garment, Finance, Agriculture and Tourism industries. The Royal Government of Cambodia has also implemented policies to attract foreign investment and improve infrastructure, which have contributed to the country's economic development. In addition, Cambodia has made significant progress in reducing poverty, with the poverty rate declining from over 50% in 2004 to around 13% in 2019.
For many people outside Cambodia, the only thing they know about is the Khmer Rouge regime, which ended almost 40 years ago. While it is essential to remember and learn from the history, it is also important to highlight the progress it had made since then. Cambodia is a vibrant and diverse country with so much to offer, from its rich culture and history to its beautiful natural landscapes.
That is why The Better Cambodia was created. We aim to promote Cambodia and share stories of positive change, innovation, and progress. We want to showcase the incredible work being done by Cambodian individuals and organizations to create a brighter future for Cambodia.
Our platform is more than just a news outlet. We also provide resources and information to help tourists and investors explore Cambodia and support local businesses. We believe that by highlighting the best of Cambodia, we can help change the narrative and attract more positive attention to the country.
But our work is not just about promoting Cambodia to the rest of the world. We also aim to inspire and empower Cambodians to take pride in their country and contribute to its development. By sharing stories of successful Cambodian entrepreneurs, community leaders, and activists, we hope to encourage others to pursue their own dreams and make a positive impact in their communities.
Cambodia has come a long way since the Khmer Rouge regime, but there is still much work to be done. We face many challenges. But by focusing on the positive, we can inspire others to join us in creating a better future for Cambodia.
I urge everyone to support The Better Cambodia and help us spread the word about this beautiful country's progress and potential. Together, we can create a brighter future for Cambodia and its people.