I finally met Cambodia's Bamboo Lady. Her enthusiasm for bamboo construction, environmentally responsible and sustainable construction materials, and introducing new techniques of building to Cambodia is extremely inspiring. A hardworking, committed, focused, and revolutionary lady who came to Cambodia to find her roots, but ended up staying to do good for society.
Caroline Chau was born to a Cambodian family that migrated to France. She had always wanted to visit Cambodia, the country of her ancestors. While working for an organisation she had the opportunity to visit this country, and it has changed her life. She backpacked around the country, met her family members, and decided to stay here for the rest of her life to do something good for Khmer people, especially by constructing sustainable housing for families living in rural Cambodia.
Weaving together a perspective that can transform how we think about work – and a more sustainable life, the essence of her work is to show how we can harness Cambodia's entrepreneurial spirit to avert humanity challenges of our time and encourage what it means to live simply and sustainably in an economy that fosters life, not depletes it.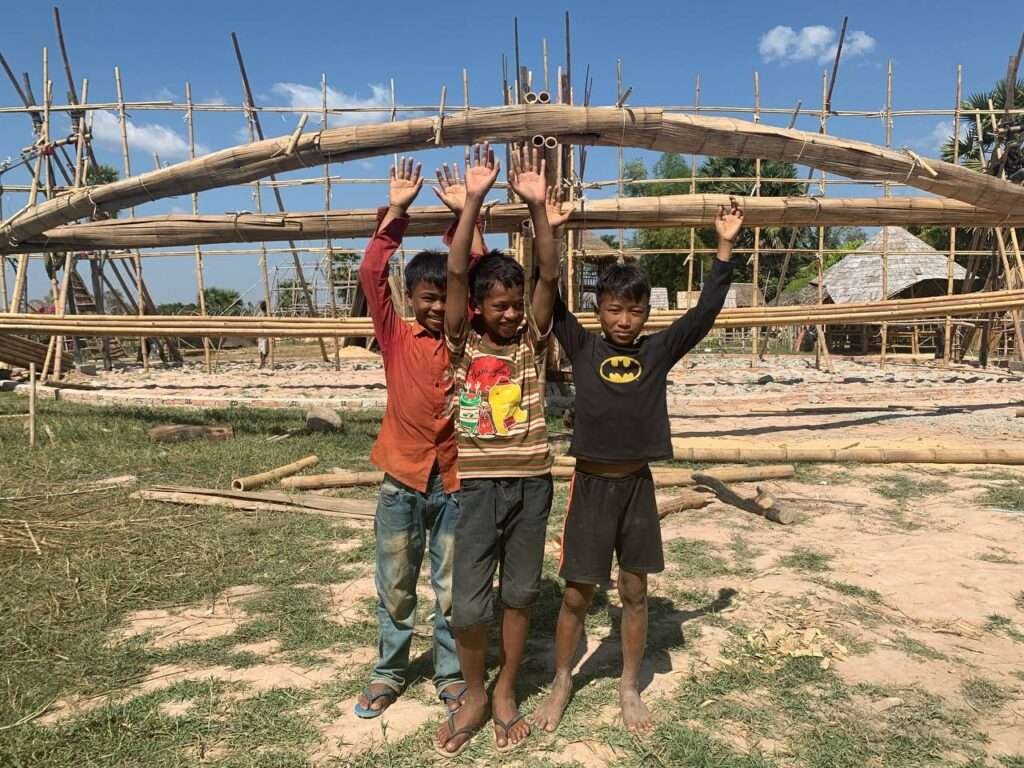 Bamboo is an eco-friendly building material that has been used for hundreds of years because it is strong, light, and flexible, stronger than steel, more durable than concrete, and more flexible than wood. For centuries, this renewable resource has been used to construct houses in Asia, Africa, and South America. And for good reason.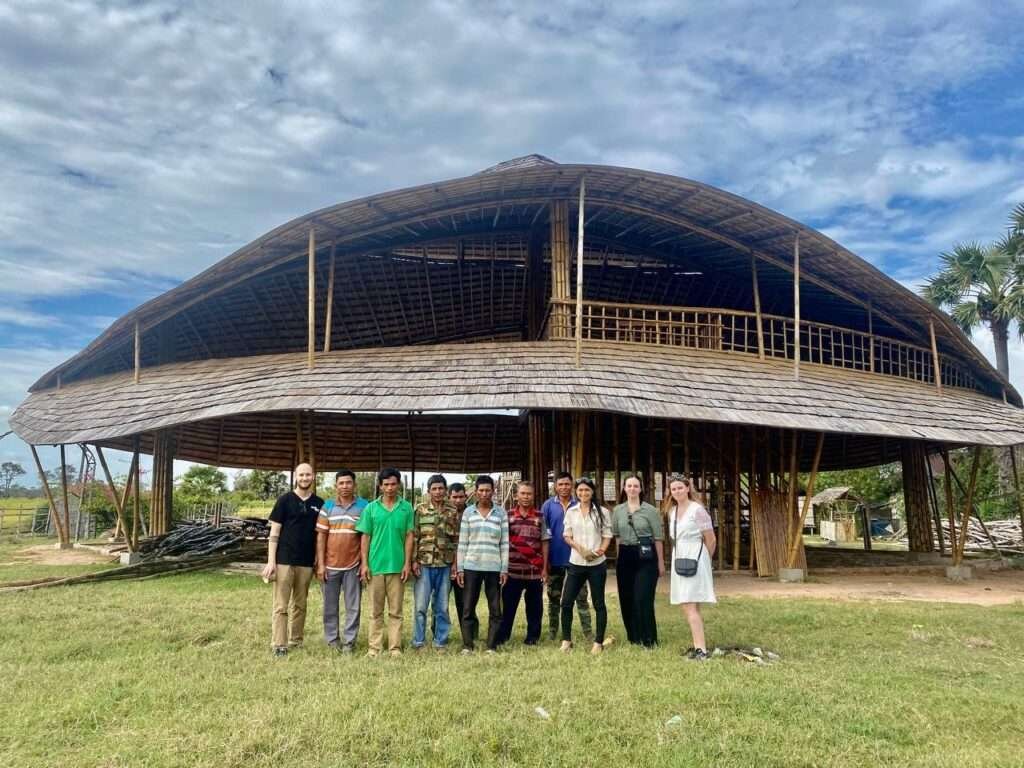 Cambodia has a huge amount of potential for developing bamboo. Demand is growing in the construction industry, and the material can be harvested and treated locally, creating jobs all along the value chain.
Caroline founded Green Bamboo Cambodia, a social and environmental entrepreneurship venture that encourages people in Cambodia to use bamboo by asking for partnerships and collaboration with all the experts from bamboo farmers, bamboo workshop private entrepreneurs, larger industrial processing factories, architects and designers, engineers and builders. Green Bamboo Cambodia is playing a part of the bamboo value chain through initiatives and works with local people to improve their knowledge, skills, and job opportunities.
As its slogan says , Green Bamboo is about Bamboo and the Environment. Social trends are moving toward greater self-reliance and sustainability, and women for ecological and social development in Cambodia. Helping Cambodian women to get healthy, sustainable jobs and fair pay by harvesting and processing bamboo becomes one of the main objectives.
Green Bamboo Cambodia helps to provide women farmers with technical assistance, marketing and sales facilities, and bamboo plantations. To be implemented this year, the project aims to achieve results through the formation of women's groups across rural areas, who receive training on how to grow, harvest, process, and market bamboo products.
Green Bamboo Cambodia is particularly now focussing on the bamboo forestry community and is launching the formation, sensitization, and development of 30 hectares of bamboo plantations by 40 local women farmers in Chongkran Roy Community Protected Area (CPA), in Varin District. The project aims at benefiting: 1) Environment: Green Bamboo Cambodia produces building products from sustainable bamboo; 2) Society: It creates employment opportunities for 40 people who can support their family livelihoods; 3) Economy: The project offers market-linked training and increased income for local farmers.
According to Caroline, cultivating this resource is a commitment to the fight against climate change. Bamboo can absorb 5 times the amount of CO2 than wood can. It also reduces polluting deforestation because we maintain the root and do not need to sow new seeds, which saves money. Planting bamboo can also help to reduce landslides because of the strong roots that must be maintained because they function as a network.
She also said that bamboo is a natural resource that can be used to build houses and make designed furniture. But Cambodia's bamboo market isn't very big yet. This project could make Cambodia a major hub for supplying bamboo in the future.
Green Bamboo Cambodia is a development organisation that was founded in 2020. If it began as a personal project searching for ways to make a life filled with purpose and meaning, by promoting the potential of bamboo in Cambodia, the goal has now expanded to become a bamboo ambassador in the construction sector and to make Cambodia a hub for bamboo building and trade. Green Bamboo Cambodia hopes to build an integrated social business model for regional environmental and economic development through ecotourism.
In addition, she expressed her gratitude to Khim Finan, Governor of the Banteay Srei District and Deputy Governor of Siem Reap Province, for his constant support of her initiatives regarding the use of bamboo to provide a sustainable income source for communities and to be part of a transformative Tourism Plan promoting eco-tourism allowing people to enjoy Nature as an authentic and memorable experience in the Kingdom of Cambodia
Caroline is involved in designing with bamboo innovative solutions and constructing all types of Bamboo buildings in Cambodia from mixed-used land development, housing and building properties, hospitality, educational workspace to retail workshops. She is managing everything alone, well, not exactly alone. She needs support and coordinated efforts from others, anyone who also dreams of a livelihood based on independence, creativity, passion and a commitment to green practices and sustainability.
Kisso SDG's eco-village in Tropeang Thom village, Puok district and Satcha, the first incubation centre for Cambodian handicrafts in Siem Reap, are some examples of her creative work. Connect with her to learn more about Bamboo and its potential uses and applications. She is the real Bamboo Lady of Cambodia.
Carolines LinkedIn profile: https://www.linkedin.com/in/caroline-chau-19a30013/