After 64 years of anticipation, Cambodia proudly opened the curtains on the 32nd Southeast Asian (SEA) Games on May 5 in Phnom Penh. The grand opening ceremony set the stage for a regional sporting extravaganza that will continue until May 17, with athletes from across Southeast Asia competing in various sports. This remarkable event showcases not only the athletic prowess of the region but also the spirit of unity and cooperation among its nations.
The opening ceremony was graced by the presence of Cambodian Prime Minister Hun Sen, his wife, Lao President Thongloun Sisoulith, and delegates from regional sporting bodies. The Prime Minister proudly declared the Games open, emphasizing the motto for this year's SEA Games and the ASEAN Para Games, "Sport: Live in peace, a peace for all and all for peace."
The National Olympic Committee of Cambodia (NOCC) president and Minister of Tourism, Thong Khon, warmly welcomed the 10,890 athletes and visitors who have come to the Kingdom for the Games. This impressive figure includes not only the athletes but also coaches and other delegates.
The significance of the SEA Games extends beyond the realm of sports, as noted by the Cambodia SEA Games Organising Committee (CAMSOC) head and Minister of National Defence, Tea Banh. He stressed that this year's event serves as an opportunity to promote cooperation among regional countries in various fields, strengthening bonds and fostering a sense of unity.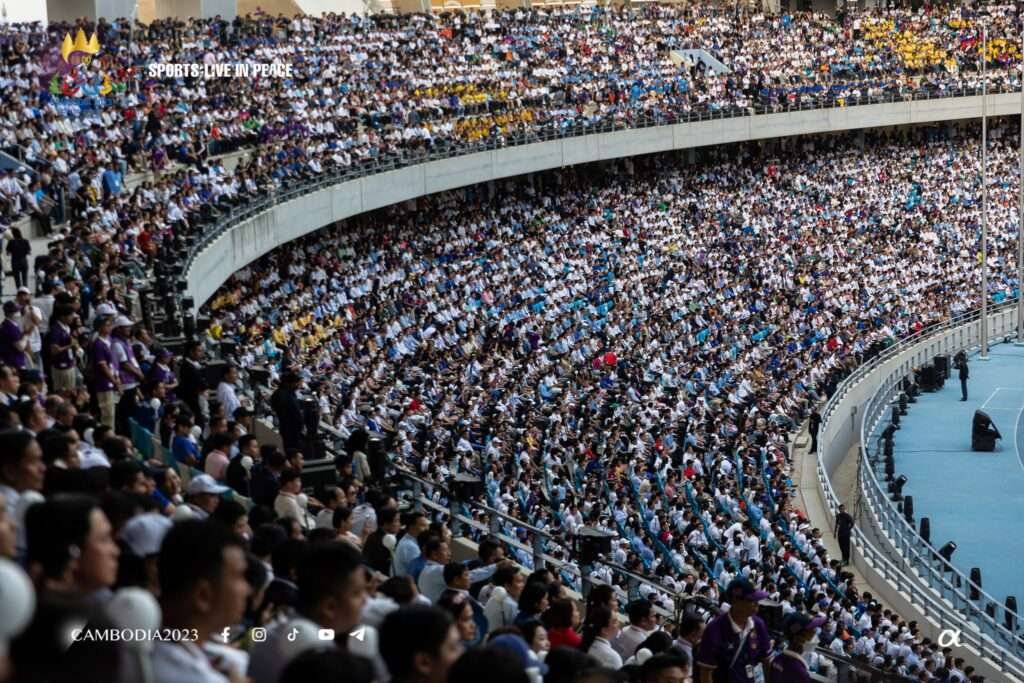 The 32nd SEA Games is a historic milestone for Cambodia, reflecting the nation's progress and commitment to regional collaboration. Over the course of the competition, the athletes will showcase their skills and dedication, while the host country will demonstrate its capacity to organize a large-scale event.
As the SEA Games unfold, we can expect thrilling sportsmanship, cultural exchange, and the strengthening of ties among Southeast Asian nations. Cheers to Cambodia for hosting this incredible event, and may the spirit of peace, unity, and cooperation prevail throughout the Games and beyond.
Photos: Cambodia 2023