Malaysian Prime Minister Datuk Seri Anwar Ibrahim recently made an official one-day visit to Cambodia, where he held bilateral talks with Prime Minister Samdech Hun Sen. During their discussions, the two leaders focused on resolving regional and global issues, including the ongoing conflict in Myanmar, trade and investment, the halal industry, security concerns, and cooperation in various sectors such as police, defense, and information and communications.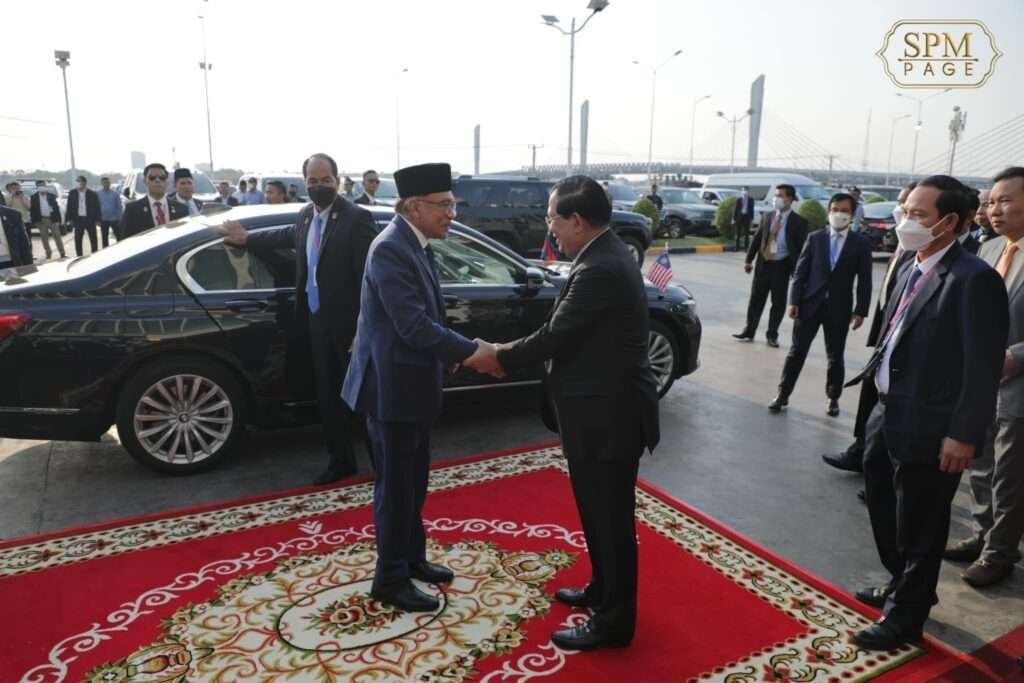 At a joint press conference held after their talks, Anwar expressed his trust in Hun Sen's wisdom and praised his achievements in bringing peace to Cambodia and successfully hosting the 40th and 41st ASEAN Summits and other related meetings. He also expressed his excitement at the prospect of more cooperation between Malaysia and Cambodia, one of the fastest-growing countries in the world.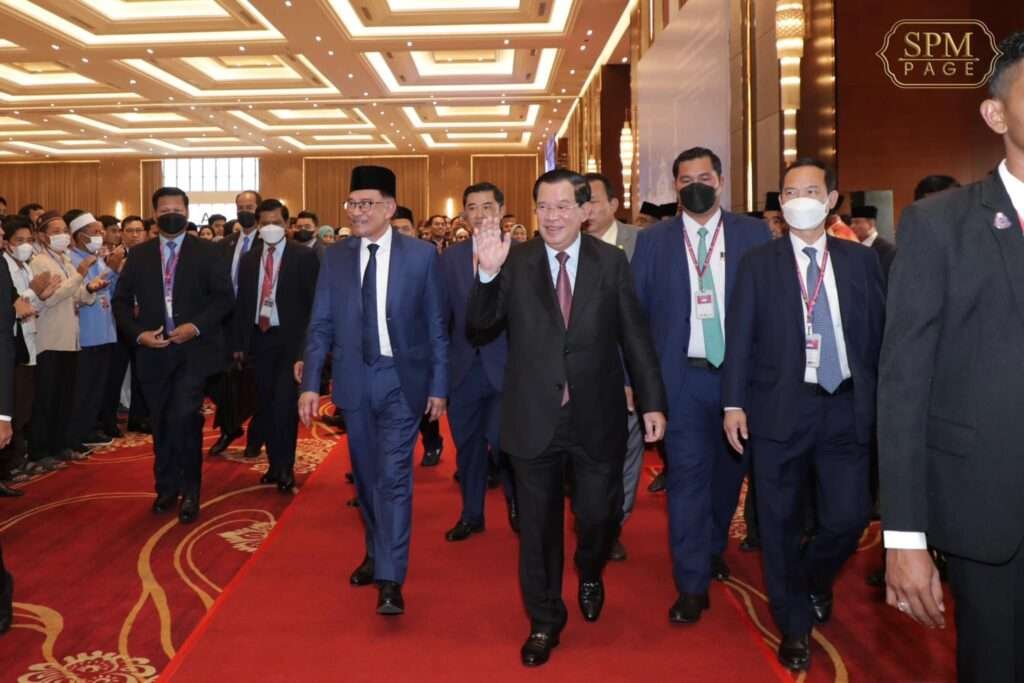 Anwar's visit came at the invitation of Hun Sen, who hosted a Ramadan Iftar or breaking of fast ceremony in the capital. During the visit, Anwar and Hun Sen witnessed the signing of two Memoranda of Understanding (MoUs) between the two governments on the Recruitment, Employment and Repatriation of Cambodian workers in the domestic sector as well as the Recruitment, Employment and Repatriation of Cambodian workers in the formal sector to further strengthen cooperation between the two countries in the labor sector.
The Malaysian Prime Minister also addressed nearly 400 Malaysian citizens at the Malaysian Embassy in Phnom Penh and thanked those who voted for his political party, the Parti Keadilan Rakyat (People's Justice Party). He also spoke about the problems Malaysia is still dealing with, from corruption to slow progress in education improvement, and his plans to tackle them through the implementation of good governance.
Anwar's visit highlights the strong and growing bilateral ties between Malaysia and Cambodia, which cover all fields of cooperation ranging from political security and economic to socio-cultural aspects. The visit also demonstrates the commitment of both leaders to resolving regional and global issues, such as the conflict in Myanmar and combating international crime, especially human trafficking and cybercrime.
The visit also provided an opportunity for Anwar to meet with the Malaysian diaspora in Cambodia, where over 5,000 Malaysians are living and working, and about 500 companies are run by Malaysian businesspeople and investors. This meeting shows Anwar's dedication to reaching out to the Malaysian community abroad and addressing their concerns and needs.
Anwar's visit to Cambodia was short but meaningful, as it strengthened the existing bilateral relations between Malaysia and Cambodia and provided an opportunity for both leaders to discuss and cooperate on important regional and global issues. The signing of the two MoUs further strengthens cooperation in the labor sector, while Anwar's address to the Malaysian diaspora demonstrates his commitment to reaching out to Malaysians abroad and tackling issues facing the country.  Anwar's visit to Cambodia marks a significant step forward in the relations between the two countries and sets the stage for further cooperation and partnership in the future.
Photos: Facebook page of Samdech Hun Sen, Cambodian Prime Minister