"Special Education is not a Weakness, it is a Strength"
If a child has a learning impairment or condition that makes learning more challenging for them than other children of their age, they need special education. They could be having difficulties with schooling, communication or behaviour.
Regardless of their challenges, every child has the right to the same opportunities as others. Special education is critical for children with learning difficulties because it allows them to get a high-quality education tailored to their specific requirements. Every student can achieve a high level of independence and reach their full potential with special education.
Choosing learning support for your child is one of the most important decisions you will make and OrbRom Centre is the best option in Phnom Penh.
OrbRom is more than just a center; it's a diverse, dynamic, positive, supportive, and engaged learning community for children and their families. Their mission focuses on working together with children's families, caregivers, and the community to help them reach their full potential.
How OrbRom Centre can help children with special educational needs
OrbRom Centre provide help and uses specialists. If your child has special educational needs, they may need extra help:
With schoolwork
Reading, writing, number work or understanding information
Expressing themselves or understanding what others are saying
Making friends or interacting with adults
Behaving properly in school and society
Organising themselves

Children with special needs, such as autism, vision and hearing impairments, or speech and language impairments, can participate in school life on an equal term with other children if proper training given to them. OrbRom has proven methods for involving children in lessons in order to make them feel accepted while also achieving the primary educational goal.
A well-designed and high-quality learning disability education has a positive impact on a child's psychological development. Regardless of limitations, the child will not be ostracised or alienated if the efficient method is adopted, and will have a full social life. A better understanding of their disability by other children will result in their acceptance as equal members of society and we are working towards this mission, OrbRom Centre's founder, Sophaneth Heng, B.Ed, M.Ed (Masters of Special Education), said to The Better Cambodia.
Sophaneth Heng is Special Educational Needs/ (SEN) teacher with a master's degree in Special Education awarded by Flinders University, Australia. Prior to this, she had worked with special needs students at Pour un Sourire d'Enfant (PSE) and the International School of Phnom Penh (ISPP). This working experiencd inspires her to start OrbRom Centre.
OrbRom Sensory Room
A sensory room is a special room designed to develop a person's sense, usually through special lighting, music, and objects. It can be used as a therapy for children with limited communication skills.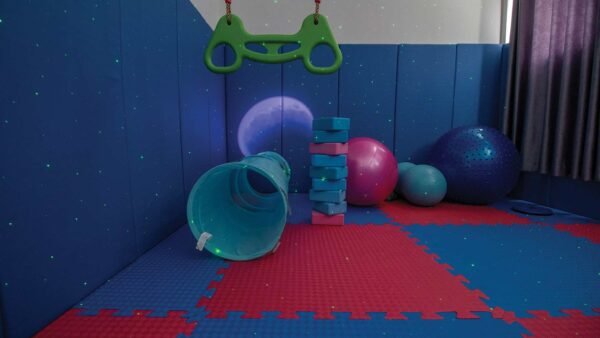 Development of your child at OrbRom Centre
Children learn at different ways and at different paces. OrbRom Centre will take this into consideration while planning lessons, paying close attention to how they organise their lessons, classroom, books, and materials.
Teachers will help your child learn in the most effective way possible. If your kid is struggling in one area or is making slower progress, they may be offered extra support or alternative classes to help.
The Centre is located in a calm and peaceful locality in Phnom Penh
Adress: Streets P10 The Star Platinum Polaris
Borey Peng Huoth Boeung Snor
House 60
Phnom Penh, 12000
Website: https://orbrom.com
Email: sophaneth.sec@gmail.com
Phone/Telegram: +855 77 455 993 (Telegram Link)
All children require is a little support, a bit of hope, and someone who believes in them!