The incredible stone bridges that were built at the peak of the Angkor empire are an often-forgotten aspect of ancient Cambodia. This route was a part of the "Royal Road" network that connected Angkor to Koh Ker and Wat Phu, Prasat Andet, Sambor Prei Kuk, Ta Muan and Phimai, and Phnom Srok and Sdok Kak Thom.
It's believed that bridges along the East Royal Road were built during the reigns of Suryavarman I (1002–1049) and Suryavarman II (1113–1150), with additions made by Jayavarman VII (1182–1218).
The Ta Ong Bridge is the longest of the 23 bridges which constitute the historic route that connects Angkor to the Bakan region. It is also known as Spean Ta Oak. The largest bridge along the historic East Royal Road, which connected Angkor to Beng Mealea and Preah Khan.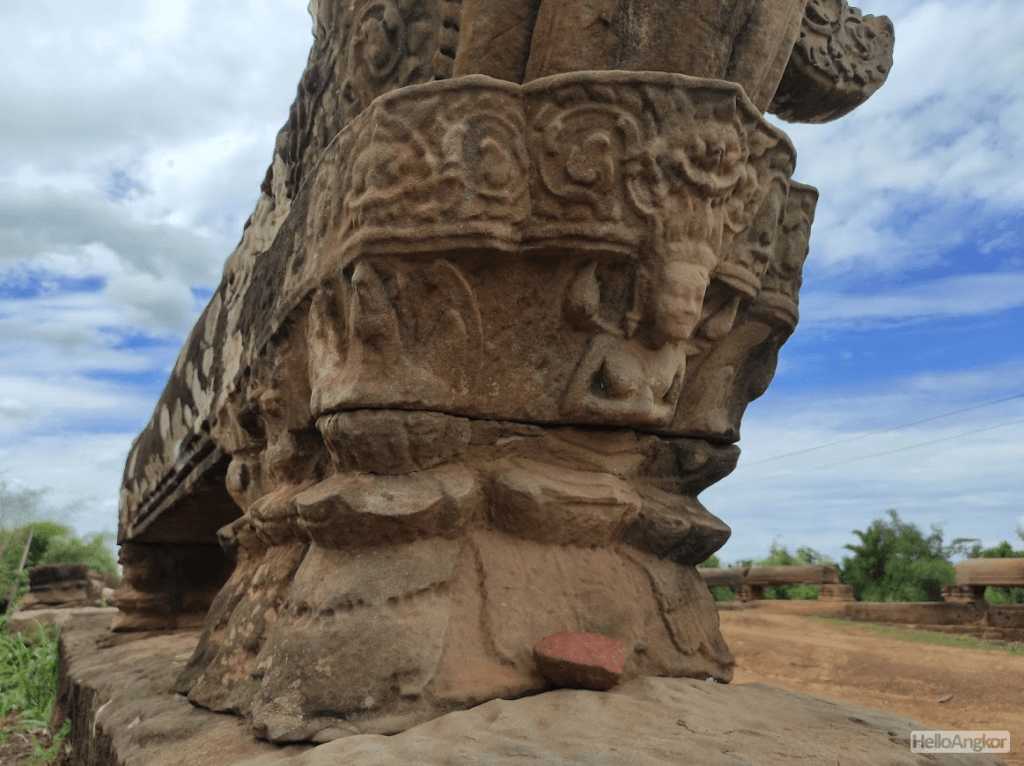 The bridge is 75 meters long, 13 meters wide, and 8 meters high. It is situated in the Khvav commune of the Chi Kraeng district and is built by 14 stone arches.
The sandstone carving of a meditating Buddha sitting in the middle of a nine-headed Naga (Sheshanaga, is a serpentine demigod (Naga) and Nagaraja (King of all serpents) adorns the laterite rock bridge.
According to the sculpture of the Naga, the bridge was most likely constructed between 1181 and 1220, during the Bayon era. The bridge is in poor condition due to centuries of weather, pressure from humans and natural forces, and other factors.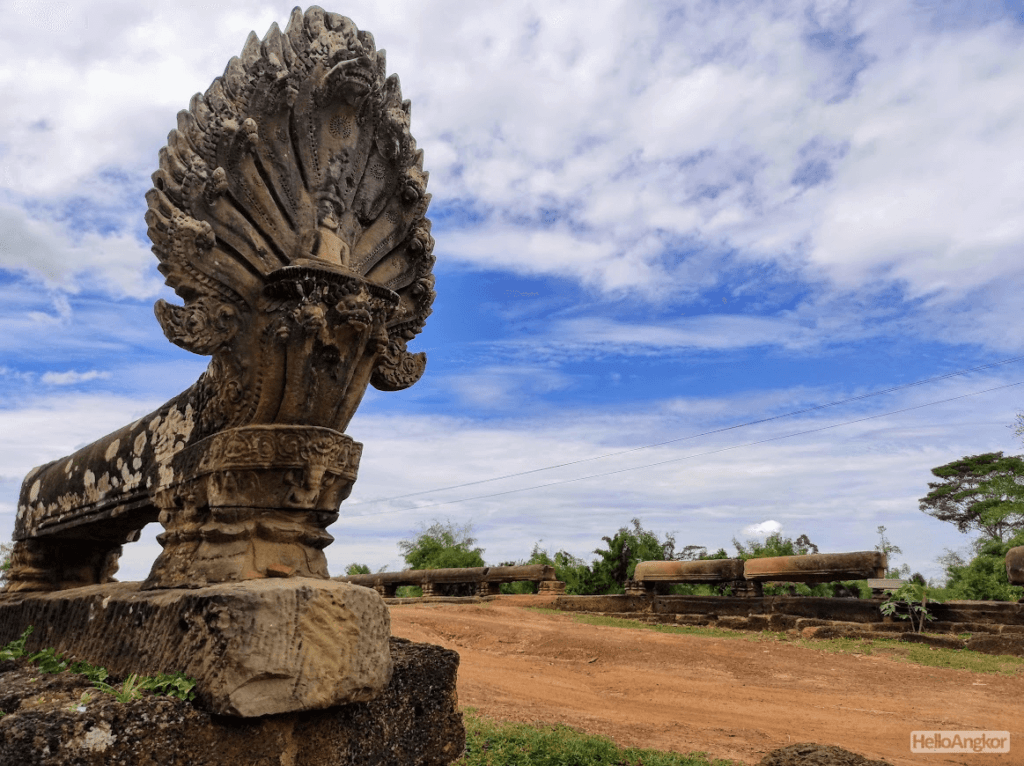 The bridge is still in use and is a really peaceful area to rest and watch the locals go about their daily lives—farmers, fishermen, and even moto ice-cream sellers!
The Naga fence is elaborately decorated, and are some of the finest pieces of art. One of them is almost undamaged.
Source: Hello Angkor