Visa Inc. and Mastercard Inc. will develop their payment technology and financial literacy programs to assist small and medium-sized businesses in Cambodia that are anticipated to continue doing business with multinational companies from the world's largest economy in the future, according to a senior official of a leading business chamber.
A Cambodia Chamber of Commerce (CCC) official said that the development plans were made public on Tuesday at the Peace Palace in Phnom Penh during a meeting between Prime Minister Samdech Hun Sen and a delegation of the US-ASEAN Business Council led by Michael Michalak, the council's Senior Vice President and Regional Managing Director.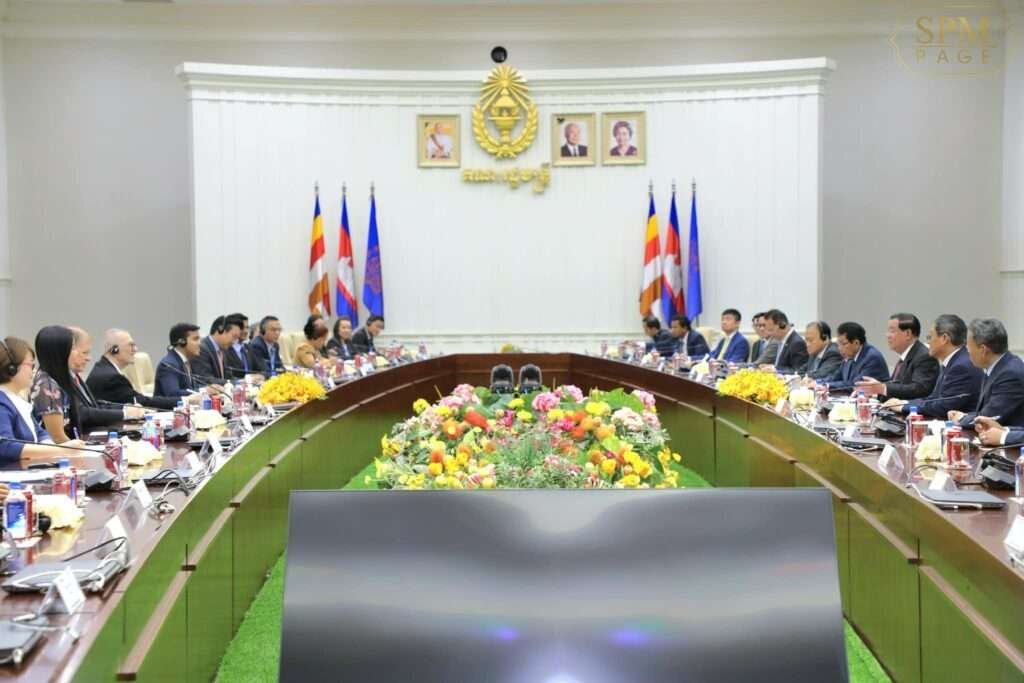 Michalak stated that the delegation traveled to Cambodia this time to express their support for the post-pandemic economic recovery strategy by looking for methods to help small and medium-sized businesses and industrial firms in the Kingdom.
According to a press release, Prime Minister Hun Sen commended American businesses for saying that relations between Cambodia and the United States are at their peak.
Mr. Hun Sen agreed that the amount of trade between Cambodia and the United States has grown a lot. He said that Americans buy products made in Cambodia, which gives Cambodians jobs. During the conference attended by senior governmental and private sector leaders, he told the delegates, "This is what we will push forward."
Abbott Laboratories, ConocoPhillips, Ford Motor Company, Pfizer Inc., and Vriens & Partners were among the other companies represented at the meeting by top executives from the US-ASEAN Business Council.
Lim Socheat, vice president of CCC, told the Khmer Times that VISA and Mastercard will invest more in the development of their technology in Cambodia so that small and medium-sized businesses can process payments and manage their financial systems more efficiently.
"For instance, when such large firms enter our country, they will want supplies from our small businesses, such as food and spare parts; therefore, these businesses must be developed." "They want these smaller firms to be more developed and modernised so that they can be more competitive on regional and international markets," said Socheat.
The Vice President of CCC also pointed out that the RMA Group has built facilities in Cambodia, which will need supplies from small and medium-sized businesses, which are the country's economic backbone. "These organisations that are investing or plan to invest in our country also consider the growth of these small businesses," he continued.
"However, I am unclear of the technical details of their payment technology development," said Socheat, who attended the meeting in person. He added that the US firms would also develop programs to provide financial literacy to small and medium enterprises in collaboration with the country's central bank and other financial institutions.
Source: Khmer Times
Photos: Facebook page of Samdech Hun Sen, Cambodian Prime Minister