We all grow and change over time. Why should brands be different? A rebrand keeps a company updated and assures customers that it is still in operation, whether it is selling new products or simply altering a logo.
Rebranding is a marketing strategy that involves updating an existing brand's logo, name, concept, or design. This change is made with the specific goal of making the brand look so new and fresh that it changes its image and helps it regain the confidence and interest of the target group and investors.
You can rebrand as much or as little as you want, from your tagline to your company name.
It's easier to think of it in three distinct categories:
Refreshing the Brand
Minor details, such as updating individual aspects of your logo or slightly adjusting the shades of your colour palette, are the only changes you make.
Partial Rebranding
You change certain features but not others, such as making a new logo that incorporates elements, concepts, and colours from your previous design.
Complete Rebranding
As if you were a completely different organisation, you modify everything.
When should business Rebrand?
Your products/services are being changed.
We're not talking about launching a couple of new products or adding a new colour to your most hot product. A rebrand is an excellent approach to be noticed and (re)introduce yourself if you're entering into a new market.
This also applies to pricing. If your company is known for its high-end and unique products and you want to offer the same product to newer clients at a lesser price, rebranding can help.
You're reaching out to a new audience or pivoting to a new market.
If you're expanding your business into a new demographic or altering your main target entirely, you'll need to rethink your branding strategy.
Different clients have different preferences for the brands with whom they wish to do business—all it's part of branding psychology. If your customer base shifts, you'll need to adjust your brand elements to suit them.
Your current branding isn't up to the mark.
Probably your original branding didn't perform as well as you had anticipated. Or maybe you're making one of the most prevalent mistakes in branding.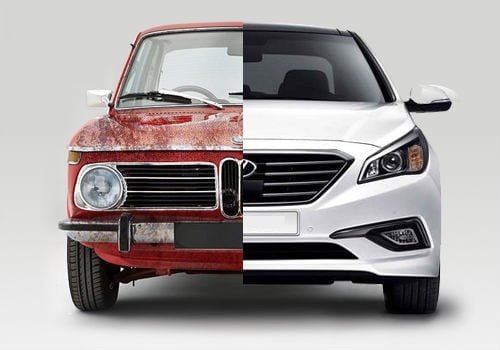 If your brand design is damaging your business, you don't have to keep it. A rapid rebrand, even if it's only a partial redesign, can fix what isn't working without compromising what does.
You'd like to distance yourself from a negative reputation.
If consumers start connecting your logo, brand name, or other aspects of your business with a mistake, it could be best to offer them something new and remove yourself from the negative perceptions.
It takes time to establish new policies and correct mistakes. Rebranding, on the other hand, may assist your brand move forward if you've acknowledged your mistakes and worked hard to fix them.
You don't stand out enough from the competition.
If your competitors are targeting the same audiences as you, it's only natural that they'd apply similar branding methods; after all, you're both aiming for the same goal. That's why you'll often see identical products packaged in similar ways, or companies in the same industry utilising the same colours.
When it's difficult to identify you apart from your competitors, a rebrand might help you stand out. You can even take advantage of your competitor's branding by producing something that appears better next to it.
Your organization's structure has changed.
Acquisitions, mergers, new leadership, new policies… Rebranding is an excellent technique to communicate to the rest of the world that your firm is going in new direction.
Of course, this isn't always necessary—if it ain't broke, don't fix it—but rebranding might signal that your organisation is transforming from the inside out.
The first task of your rebranding team is to find out what the problem is. You'll need to go over every component of your present brand strategy to see what should stay and what should leave.
Here's a checklist of the essential branding elements to examine to keep you on track. In each of the following areas, how does your brand perform exceptionally?
Company name
Brand positioning
Logo
Slogan
Color palette
Marketing and advertising campaigns
Social media presence
Partnerships and affiliates (e.g., influencers)
Content creation
Branding voice
Web design
App design
In-store decor
Sensual interactions (tastes, smells, sounds, etc.)
While rebranding isn't always necessary, if you go ahead with it, you'll have to make some sacrifices. To start, there's the cost of rebranding, which can range from hiring a one-time logo designer to funding a worldwide, multimedia ad campaign to promote your new look. This isn't just a financial commitment; it's also an investment of time and human resources.
Moreover, rebranding always comes with the risk that your new brand may underperform. You can reduce the risk by planning ahead foolproof. As a result, a company should only consider rebranding when the time is right.
If you are planning for Rebranding, Social Media Marketing, Digital Marketing etc Phoenix Lab Asia is ready to help. Contact today!