Now, a vehicle that was once a bright symbol of Cambodia's growing automobile industry has been brought back to its former glory.
During the Sangkum era in Cambodia, which lasted from 1955 to 1956, the Angkor Minibus was produced in the country.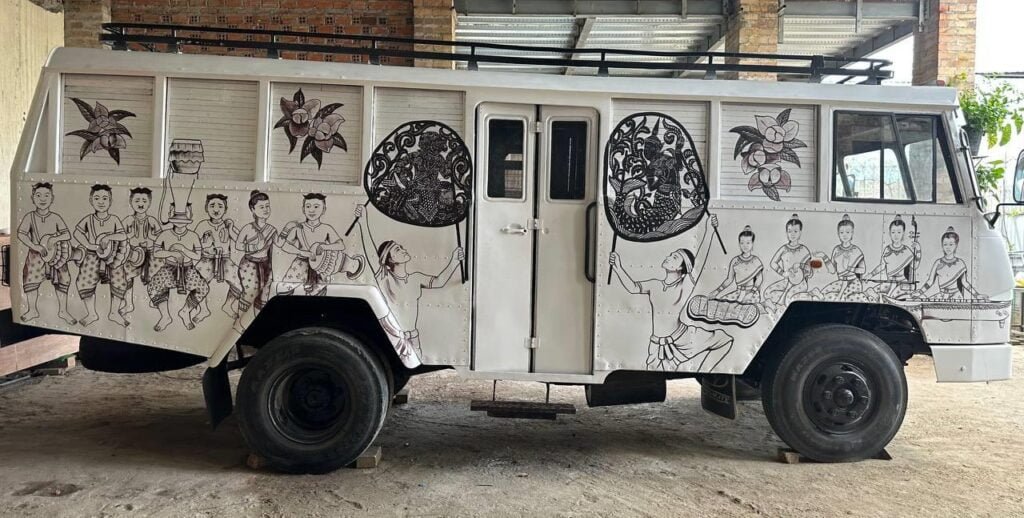 The years 1955-1970, which were under the rule of Sangkum Reastr Niyum, are often referred to as Cambodia's "Golden Era."
The car was bought for $7,500, and its proud owner, General Chhay Sinarith, Deputy Commissioner General of the National Police, spent another $6,000 repairing and fixing up the car.
The seats, door, and roof of the vehicle were all decaying before being restored to a new and magnificent state, with evocative artwork added to give it a 'FutureRetro' feel.
The original engine was made by the French company Citron, and the parts were made in Cambodia, according to reports.
Two Hollywood movies have also used it.
At the moment, the vehicle is used to move people and goods from the provincial town of Battambang to the Maung Market in the Maung Russey district.
Source: Khmer Times