Written by Tommy Boukhris
The commonly known phrase; "Give a man a fish, you feed him for a day. Give a man a fishing rod, he feeds himself the rest of his life", is relevant is so many ways. What is packed in these words is far more than merely skills, knowledge, or even enablement. At its core, these words point to the dignity of the person….not the dignity of work, but the dignity of the person.
The recognition of each person's inherent dignity is the greatest of all equalizers. This is not to say that all people have equal skills, knowledge, abilities, or talents. Rather, it is to say that we see in another their value, regardless of their skills, knowledge, abilities, or talents.
At his studio workshop and office nestled in a quiet corner of The Factory Phnom Penh, and through two of his primary ventures, Ian Jones industriously solves inclusion and accessibility problems. Ian is co-founder of Mekong Inclusive Ventures, and is executive director of Agile Development Group.
Through his work with Mekong Inclusive Ventures, Ian passionately builds inclusive business models in order to create livelihood opportunities for people with disabilities. MIV focuses on creating impact enterprises that use a decentralized model to create impact and provide self-employment opportunities for marginalized communities, in particular people living with disabilities in Cambodia. By designing inclusive business models that are accessible to all, MIV provides economic opportunities so that those with disabilities may create their own income across any array of markets.
Through his work with Agile Development Group, he fuses a blend of systems and design thinking and enterprise solutions to solve some of international developments most intractable problems. Through a co-design process he develops community focused solutions based on locally identified social and economic needs, while adhering to principles of social and cultural, and environmental and economic sustainable development, with an additional focus on human rights, women and children, and enabling economic development and income generation.
"An inclusive world does not build itself", Ian stated, going on to state, "which is why our work at Agile Development Group includes continual advocacy and awareness raising, highlighting the use of purposeful design to create enabling environments for entrepreneurs with disabilities, and employment via disability focused ventures like those at Mekong Inclusive Ventures."
Ian believes and evangelizes that no matter how small, each step, action, change to build a more inclusive and accessible society can have big rippling impacts. For the work and what he does, he follows the social model of disability, which is that it is the environment that is disabling, and not the person.
The social model of disability says that people are disabled by barriers in society, such as buildings not having a ramp or accessible toilets, or people's attitudes, like assuming people with disability can't do certain things.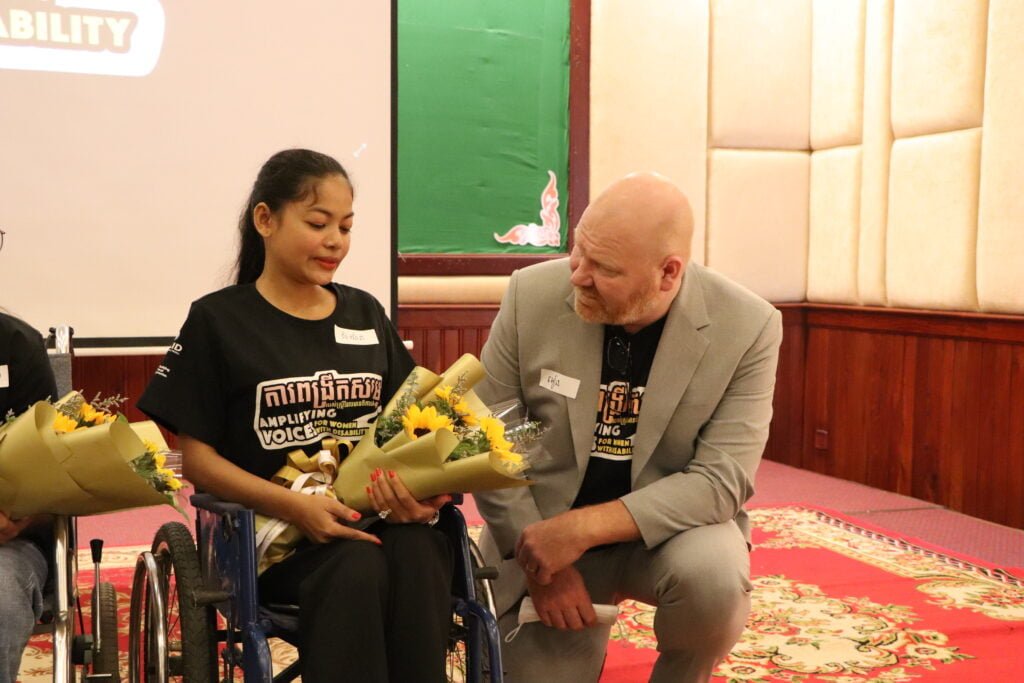 "So, in my mind, there is nothing we cannot overcome if we have the will and intent to create change", he commented, and further elaborating, "But at the same time, we have to appreciate that disability does not live in a silo. If one aspect is solved, employment for example, then others become more prominent, like access to transport, banking and even civic engagement spaces.
In order to achieve results, Ian takes an eco-systemic approach to enabling environments to allow entrepreneurs with disabilities and inclusive ventures to grow and thrive. Agile Development Group supports employees with disabilities through training support and advocating for accessible physical, digital financial and social environments.
In the last three years Agile Development Group has trained 290 women entrepreneurs with disabilities, and are now working with youth with disabilities through project based design thinking to advocate for their own environments. Agile works across multiple ministries, and is also currently working on inclusive technical and vocational education and training.
Mekong Inclusive Ventures develops inclusive ventures to increase employment of people living with a disability through venture creation, including an accessible co-working space at The Factory, investing in Agri House and a new environmentally friendly cleaning start-up.
Deploying capital to good works – Agile Development Group is currently piloting nano-loans, and Mekong Inclusive Ventures is working on adaptive capital via syndicated impact debt loans. Notable successful ventures through this capital deployment:
Designed and built an accessible boutique hotel.
Created the accessible remorque for wheelchair users.
Created hand drive only Baja Maxima for employment for persons with disabilities with lower limb impairments.
Through 3D print technology, created prosthetic hands in partnership with the Victoria Hand Project and the Physical Rehabilitation Centres in Cambodia.
With his big, kind, and sincere heart, and through his innovative ideas, Ian serves, builds, and encourages others to reach their potential…and allows the dignity of those he serves to placed at the center of his good work.
About the author:
Tommy Boukhris is an adventurer and explorer, strategy and management consultant, mentor for SMEs and start-ups, and photographer/photojournalist.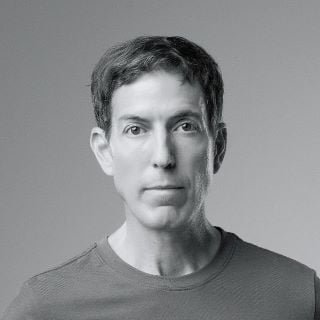 His interest and curiosity about business, socio-economic and global affairs, travel and outdoors, the environment, drive him to want to learn more about people, who they are and what they do, and the world in general.
Currently he a Senior Consultant with Emerging Markets Consulting (EMC), a strategy and management consulting company. At EMC he leads growth strategy and corporate/SME finance projects. In addition to his primary role with EMC, he is also Cambodia Advisor for AVPN, and serves as a mentor for SMEs and start-ups.
Tommy has been living and working in Cambodia since November 2011.