On 2nd December 2022, Khmer Enterprise, a unit under the Ministry of Economy and Finance, and 500 Global, a Silicon Valley based venture capitalist, co-hosted the "Angkor 500 TURN UP" event which is a one-day showcase of talent and opportunity for the Cambodian and regional tech ecosystem at American University of Phnom Penh.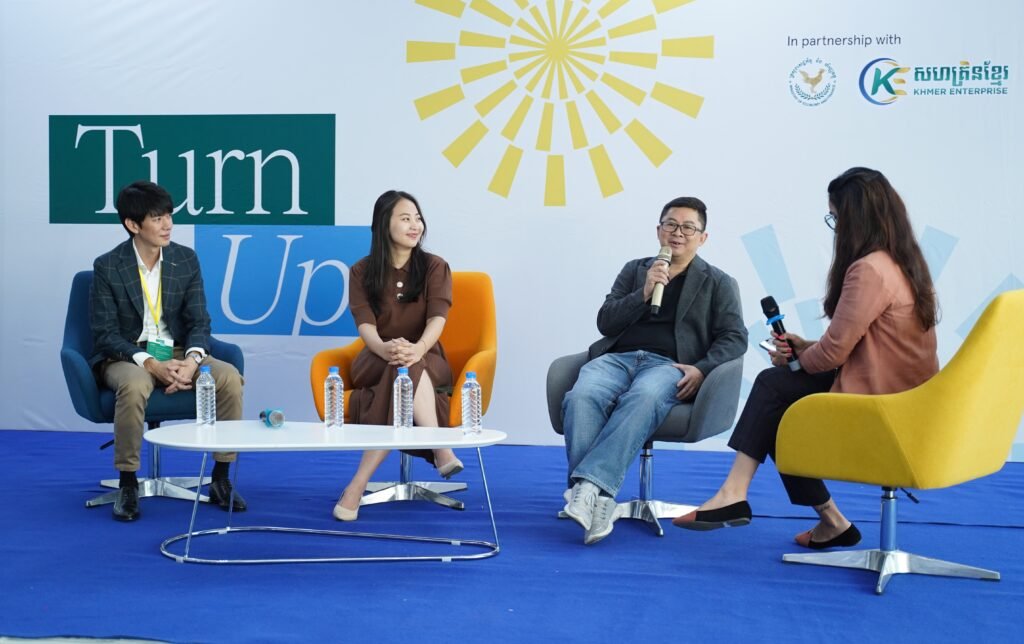 This event is the first ever international showcase of the Angkor 500 program to provide local and international leaders in the venture capital industry and leaders in corporations the insight of Cambodian startup ecosystem , Tech Founder Stories, Fintech Trends led by CAFT, in depth discussion about SouthEast Asian Startup Ecosystem Outlook from Gobi Partner, and investment in startup by Obor Capital.
This is one of the rare occasions that Startups can pitch and get feedbacks from potential investors, customers and the general public to improve their business. This platform also offers a great chance for both Startups and investors to join forces to share, to learn and to connect with other startup founders, ecosystem builders, financial institutions, and industry experts.
Khmer Enterprise, through Angkor 500, set to achieve four objectives including (1) to generate  fast-growing  startups  from  ideation  to  growth  stages  among  young talented entrepreneurs, (2) to accelerate potential startups to scale internationally by leveraging 500 Global's expertise, global networks of investors and mentors, (3) to create more opportunities for startups to connect with international VCs and access to capital, and (4) to build a vibrant startup ecosystem by promoting the knowledge transfer  through  mentoring  and  other  community  activities.  
''With  the  current momentum and vibration of the startup ecosystem, Khmer Enterprise is convinced that it is time for our startups to grow locally, and regionally. In the short and medium term, we are expecting to see more startups with innovative ideas emerging from the entrepreneurial ecosystem.'' said Dr. Vanmunin, CEO of Khmer Enterprise.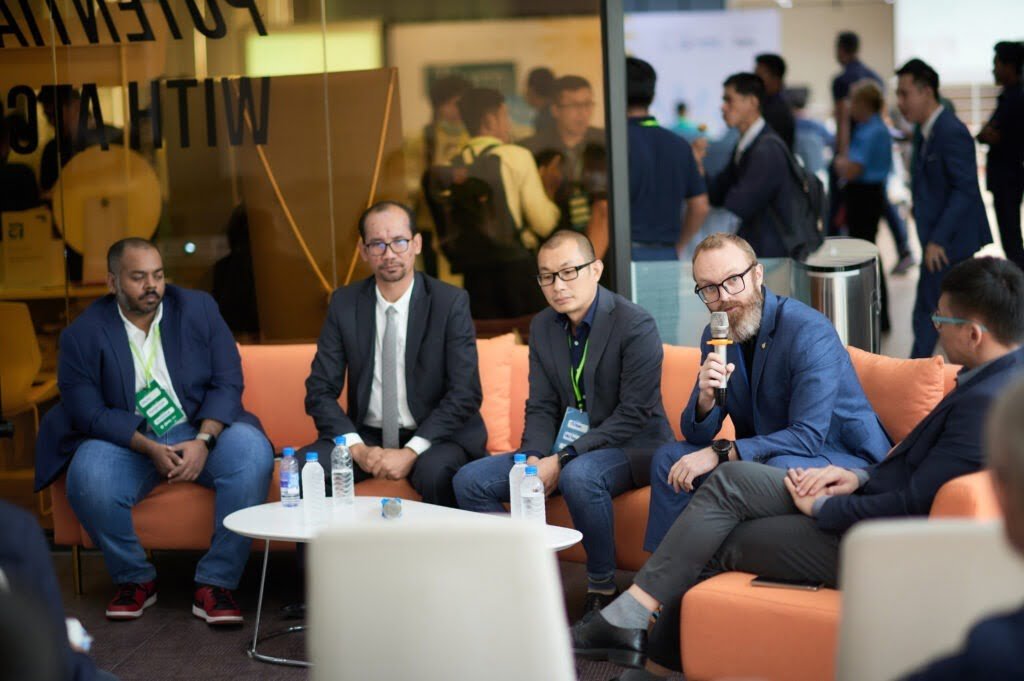 ''We are honored to be working with Khmer Enterprise to continue our work in the Cambodian ecosystem, and to co-host TURN UP under the Angkor 500 umbrella. We believe that the success of the event is a sign that the startup ecosystem has a lot of opportunities, untapped innovation, and interest from regional folks. We hope to continue supporting Khmer Enterprise in their efforts.'' said Carrie Liauw, Regional Director, Market Launch at 500 Global.
In the past two years, Angkor 500 has implemented a number of startup supporting programs such as 4 cohorts of Ideations, 3 cohorts of Business Activation, 1 cohort of Globalization Acceleration Program, 1 cohort of Growth Program, 1 mentor training program and 1 International Showcase "Angkor 500 TURN UP".