Phare Creative Studio (PCS) is a social business that has been operating in Cambodia for over 15 years. PCS is a part of Phare Performing Social Enterprise, which also operates Phare, The Cambodian Circus. The studio was established in 2007 as a training hub for animation students at Phare Ponleu Selpak. It has since grown to become a professional creative studio that produces high-quality animation, video, graphic and sound design, and illustrations for a range of clients, including Oxfam, WaterAid, and UNICEF.
The studio's work has earned it a reputation for excellence and creativity, with clients praising the team's professionalism, originality, and ability to capture the essence of their objectives. PCS's portfolio has positioned it as the go-to production house for social and behavior change creative media, with its work bringing positive social impacts to the Cambodian population.
The studio has a team of 12 animation professionals who have benefited from Phare Ponleu Selpak's vocational program. The program equips marginalized youth with the skills they need to succeed in the creative industry. The studio's creative team comprises artists with strong technical skills in drawing, background design, character design, film shooting, and editing.
PCS operates as a social business, with all profits being redistributed back to Phare Ponleu Selpak to support young generations of Cambodian artists and creative professionals. This virtuous circle of development ensures that the benefits of PCS's work are felt beyond its immediate clients.
PCS's success is rooted in its commitment to its vision of fostering environmental and social progress in Cambodia. The studio's work has raised awareness of important issues such as gender equality, access to clean water, and child protection. The team at PCS believes in the power of creativity to effect change and is constantly pushing itself to develop new ways of communicating its message.
The future of PCS is hopeful, with the studio looking to expand its reach by developing a signature animation short film that will be showcased at international festivals. This ambitious project is a testament to the team's talent and creativity, and is a reflection of the studio's commitment to excellence and innovation.
PCS's success is a shining example of the impact that social businesses can have in Cambodia and beyond. By providing marginalized youth with the skills they need to succeed in the creative industry, PCS is not only creating a sustainable business model, but also contributing to the development of a thriving creative industry that benefits all of Cambodia.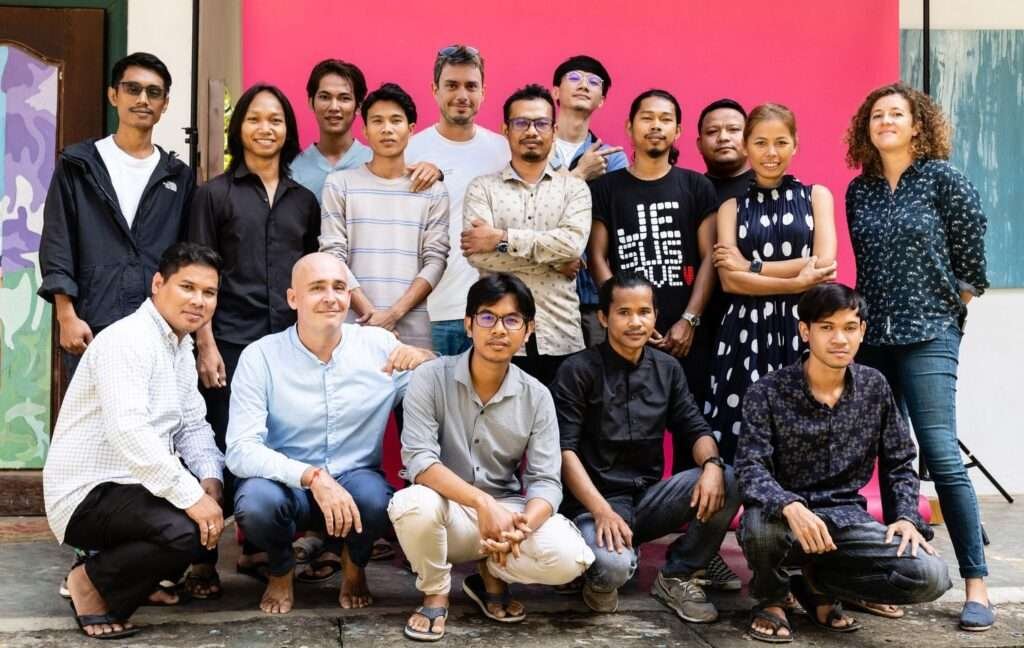 Dara Huot, Chief Executive Officer, Phare Performing Social Enterprise, said to The Better Cambodia that, "I am incredibly proud to be working with 15 very talented individuals, most of whom are graduates from our Phare's Visual and Applied Arts School, https://phareps.org/visual-and-applied-arts-school-2/ to produce content and campaigns that are innovative and effective for social and behavioral change (SBCC). This is an exciting field, and thanks to our work for more than 10 years, we have become the go-to production house for social and behavior change communication in Cambodia."
Facebook Page: https://www.facebook.com/PhareCreativeStudio