Humans use millions of tons of plastic annually for just a single use before discarding it; a large portion of this plastic ends up in our oceans. Together, we can change this habit and come up with other ways to decrease our dependence on plastic.
There are numerous organizations that provide simple ways to take action and contribute to healing some of the harm already caused by pollution. Plastic free South East Asia, formerly Plastic Free Cambodia, is one of the most effective and practical.
After moving to Cambodia in 2014, Sarah Rhodes started Plastic Free Southeast Asia in early 2015.
A trained 'Climate Leader' and 'Blue Standard Consultant', Sarah helps tourism businesses throughout Southeast Asia and Australia bring their teams on the sustainability journey.
Sarah specializes in supporting businesses, reviewing their operations, changing the mindsets of their team, and establishing goals and a roadmap to eliminate single-use plastics and make other positive environmental adjustments to running their business.
Sarah says, "My approach is supportive, inclusive and non-judgmental. I'll help you cut through the jargon, greenwashing pitfalls and bring your team on the journey to successful environmental change."
She continued, "Education is such a focal point in Cambodia, I also worked with a lot of schools; on occasion with students but primarily we focus on teachers and staff to become role models for their students and help them create good habits for the environment."
Facts concerning plastic pollution that you should be aware of
Plastic waste the size of a garbage truck is poured into the ocean every minute.
All plastic ever made is still around.
Ocean pollution is from various sources, such as via rivers, from the fishing industry and poorly managed waste facilities.
According to projections, there will be more plastic in the ocean than fish by 2050. (By weight).
In testing, plastic was found in one in four fish. We eat this plastic because it enters the human food chain.
Every year, tens of millions of marine species are killed by plastic bag waste because they mistake the bags for food, like jellyfish.
Plastic has been associated with cancer, weakened immune systems, hormone disturbance, and other diseases.
Due to hormonal interference and disruption of normal sexual development, exposure to plastic can damage fertility (of males and females), pregnancy, and the fetus.
How can plastic pollution be decreased and avoided?
Replace single-use cups and plastic bottles with reusable ones.
Glass is more cost-effective, better for the environment, and can keep your beverage hotter or cooler for longer.
Put an end to grocery bags.
Reusable bags can take the place of plastic supermarket bags. 
Bulk purchasing.
Purchasing in bulk reduces packing waste. For added waste reduction and to use less plastic, use cotton bags for bulk items.
Get the plastic out of the takeaway.
If you are ordering takeaway, decline the bags and cutlery. You can also request that eateries pack your order in reusable containers. For meals on the go, take your portable utensil set with you.
Use what you already have.
Your kitchen cupboard has glasses, plates, containers and chan srak, use these every day instead of single-use.
How can you contribute to the damage's repair?
We can join the front line in the battle against plastic addiction by spreading the message and reducing our dependence on disposable packaging.
To start, education and engagement are crucial for changing human behavior. Education in schools and universities should include environmental protection within the curriculum, businesses need environmental measures interwoven in their values and practices, communities need to engage on the topic and come up with solutions together.
Additionally, attractive incentives should be introduced to promote plastic substitutes. Governments should encourage businesses to provide biodegradable and ecologically friendly solutions by using tax incentives or subsidies to solve this issue.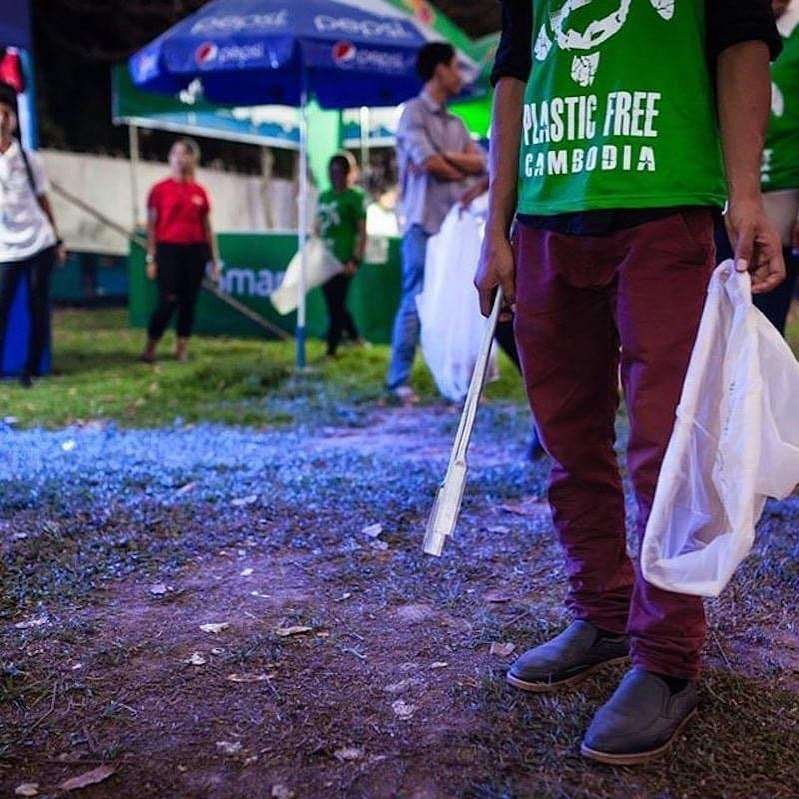 Each and every one of us can help create a plastic-free future, one choice at a time.
Do your little bit of good where you are; it's those little bits of good put together that overwhelm the world. – Archbishop Desmond Tutu