Music is everywhere in Cambodia, with karaoke bars appearing to be on every street corner, loud melodies filling the air, and speakers blasting songs from every direction. No matter where one is—on a bus, in the street, or having lunch—hear the sound of Cambodian music, with love and modern pop songs being the favorite genre.
Hip-hop gives you energy and happiness.
There are several fast-paced tracks in pop music that promote confidence. Pop music is what you listen to when things are bad. You listen to an upbeat song—most likely a hip-hop tune that is categorized as pop—when you're down and need to feel better.
Hip-hop is a style of music that is most frequently defined by a powerful, rhythmic beat and a rap vocal track. A cultural exchange between Black, Latino, and Caribbean youth took place in New York City in the 1970s, and as a result, the music evolved and became one of the most popular in the world.
Hip-hop is an energetic way of life. It now goes beyond music into popular culture, with effects visible in numerous aspects around the world.
KlapYaHandZ more than music.
Since 2004, KlapYaHandZ has been reshaping modern music in Cambodia as an independent Hip Hop and Alternative Music brand. It has reintroduced originality and creativity to the Cambodian entertainment and music industry.
Songs like "Kromom 3 Styles" (29 million YouTube views), "Oun Sas Ey" by Vuthea, and their first big hit, "Sday Snae Aphorp" (22 million YouTube views), have helped the group KlapYaHandz gain popularity in Cambodia. Reezy and DJ Chee, two hip-hop artists from KYH, have earned millions of YouTube views from enthusiastic young fans.
Knowing KYH's history requires understanding Visal's background, who was raised in France before spending some time in the US and imbibing Western Pop culture. In 1993, Visal came back to Cambodia.
Sok Visal is a music and film producer at KlapYaHandz, 802 Films, and Mekong Movies who doesn't want to be well-known or caught on camera. With such a passion for this, Visal returned from France and set out on a mission to revitalize the film and music industries in Cambodia.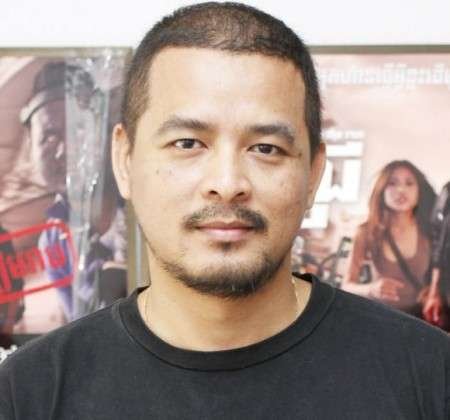 When Visal began sampling classic Khmer Pop albums and fusing them with Hip Hop beats, KYH is almost entirely recognized as launching the Cambodian Hip Hop movement and creating a new vibe. The initial response from the locals was negative, but later his music began to connect with young artists who saw it as a way to respect the past while creating something new and significant.
" My most sincere thanks for all your efforts to promote the wonderful Kingdom of Cambodia.

After 10 years living here, I am still discovering some splendid views and remarkable people.

Us, At KlapYaHandz Records, we also try our best to promote the modern as well as traditional musical culture.

We just released a couple of days ago, a clip video that we think is a great tool to promote both Cambodian Culture and Tourism."

Steven Gargadennec

Managing Partner at Klapyahandz music label and 802 films Prod, freelance photographer
Even if one says the identical thing twice, people will understand it differently based just on the voice inflection and tone. When your experience or the story of another person is told, it makes a significant impact in terms of being heard. KYH is an expert in this.
An enormous number of Cambodian rappers and hip-hop artists have been impacted by KYH music, and many Cambodians living overseas have been inspired to pursue careers in music. To accurately depict their lives in modern Cambodia, KYH urged people to contribute their personal stories, experiences, and goals. This section captures the core of hip-hop, and his label began to flourish as soon as its musicians began expressing their realities over a beat.
SIN Setsochhata, a well-known singer and writer of the team, was featured in the prestigious Rolling Stone Magazine. For the first time that a modern Cambodian artist has achieved it.
The KYH family, which is now a fully functional brand, has introduced extra people and new faces, but it is still committed to reinventing and experimenting creatively with Khmer music and artists, whether in Hip Hop, Reggae, Rock & Roll, Soul, or Funk.
Hip-hop is a major force in the market for many different things when it comes to developing culture. Hip-hop is responsible for many of the reforms and changes that have taken place in recent years.
The brand's core, hip hop, is still the finest avenue for the upcoming talent to express themselves and draw from the rich culture that is rooted in the persistent spirit of Cambodians.
Through their incredible music, the KlapYaHandZ team has helped the Cambodian people find happiness, peace, and brotherhood. They are also helping to promote Cambodia positively on the international stage.
People in the Hall of Fame tend to clap their hands and say, 'OK, I've done it all,' but for me, it was a new beginning.

Jimmy CliffFavorite