Politics has many different definitions, but to put it simply, it is the art of persuasion. The root of the word "politics" is "relating to citizens." Youth involvement in politics results in civic engagement, which is broader than political engagement because it can include community service through involvement in health, education, and charity activities.
The future of Cambodia relies on young people and a variety of systems run by young people to establish and promote evidence-based decisions at all levels.
It is crucial for youths to get involved in social issues and politics in order to be aware of the needs of the people and to seek solutions to the key challenges facing our country, which have an influence on us, our families, and our communities both directly and indirectly.
Two-thirds of the population is under 30, and youths between the ages of 15 and 30 make up 28% of the population, according to the 2019 census. Youths are talented, quick, smart, and creative, and over 90% of them are educated, with 70% of them working in the economy.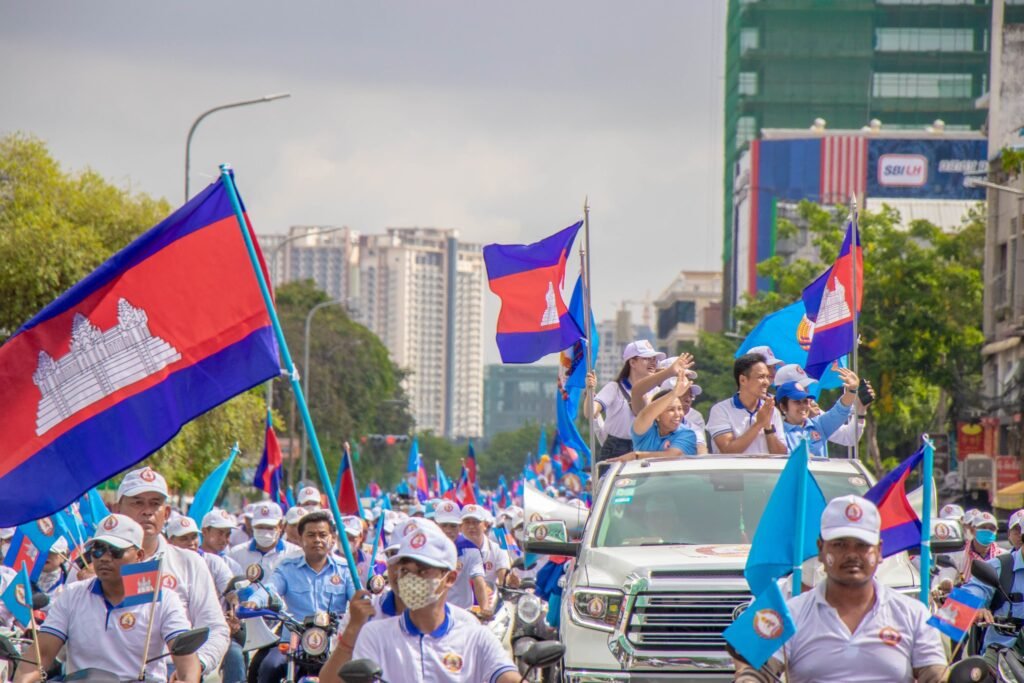 In Cambodia, the Royal Government of Cambodia is always addressing youth issues. It places a special emphasis on the acceptance of them and has a longstanding policy of accepting with great respect.
Youths are crucial to the development of any country, and this is especially true for a country like Cambodia where the majority of people are under the age of 30. The Royal Government of Cambodia worked hard to develop these young people's best qualities and equip them with the essential resources so they would be ready for the enormous responsibility.
According to Royal Cambodian Armed Forces (RCAF) deputy commander and Royal Cambodian Army (RCA) commander Lieutenant General Hun Manet,  "Our community would back us up if we do good deeds. Please keep doing these. What we still lack, or what our community has advised, is that we must make an effort to pay close attention, find the various sources of information about a problem, and study them right away in order to find an appropriate solution or to provide an immediate explanation to the person making the request or raising the issue."  He was addressing the Cambodian People's Party (CPP) youth working group in Phnom Penh.
In addition to being a fundamental democratic and political right, inclusive political participation is also essential for creating societies that are stable and peaceful and for creating policies that are tailored to the particular needs of younger generations.
Young people must be aware of their rights and be provided the information and tools necessary to participate meaningfully at all levels in political institutions, processes, and decision-making, particularly during elections. The Royal Government of Cambodia is working towards bringing more youth into politics by providing education, training and a safe environment.
There are several ways to engage youth, or perhaps young people, in politics. Youth can meet with local authorities, diplomats and potentially attend commune meetings by joining advisory boards or local youth groups. Therefore, young people will learn about government and foreign diplomacy firsthand by seeing and participating in these activities. The youth can get a quick glimpse at how local government decisions are made, which is beneficial to them since they can observe how those decisions directly affect their lives. Additionally, it gives them a platform where they can keep pushing for youth advocacy and promoting the inclusion of young people at all levels in the professional and social sectors.
Photos: Facebook Pages of H.E Lieutenant General Hun Manet and H.E Samheng Boros