On November 26, 2022, about 700 people from businesses, government officials from various ministries, students, and the general public came together in Phnom Penh for the #ONESTEPNOPLASTIC campaign, which aims to raise awareness and abolish single-use plastic in Cambodia.
Plastic waste equivalent to the size of a garbage truck is dumped into our ocean every minute.Plastic pollution has become a serious problem of global concern that requires an urgent and global action involving all people at various levels.
Plastic pollution has the potential to modify ecosystems' capacity to adapt to climate change, altering habitats, natural processes, and social and economic well-being of millions of people. During this initiative, close to 10 tons of trash were collected, including recyclable waste that will be taken to the Chip Mong recycling facility.
The #ONESTEPNOPLASTIC campaign has been running for almost six months to create awareness and collect plastic waste in the provinces of major tourist destinations, including Kep, Siem Reap, Kratie, and other tourist destinations.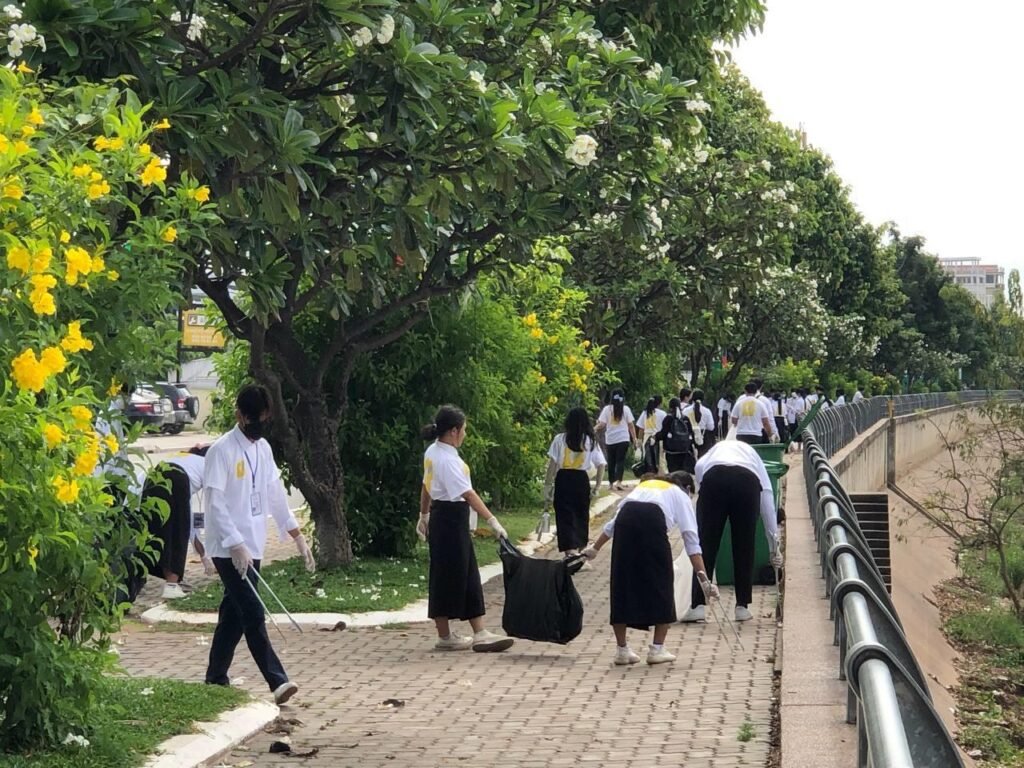 The campaign was started in July 2022 by All Dreams Cambodia and Tos Yerng to raise awareness of plastic pollution in Cambodia and to promote the country as a sustainable and attractive travel destination.
According to Jacques Guichandut, Managing Director, All Dreams Cambodia, the #ONESTEPNOPLASTIC campaign was launched to protect the environment in Cambodia, particularly from pollution caused by plastic that can be recycled or not.
Mr. Jacques Guichandut said that the Cambodian people, including government and private organizations, have supported and actively participated in the campaign.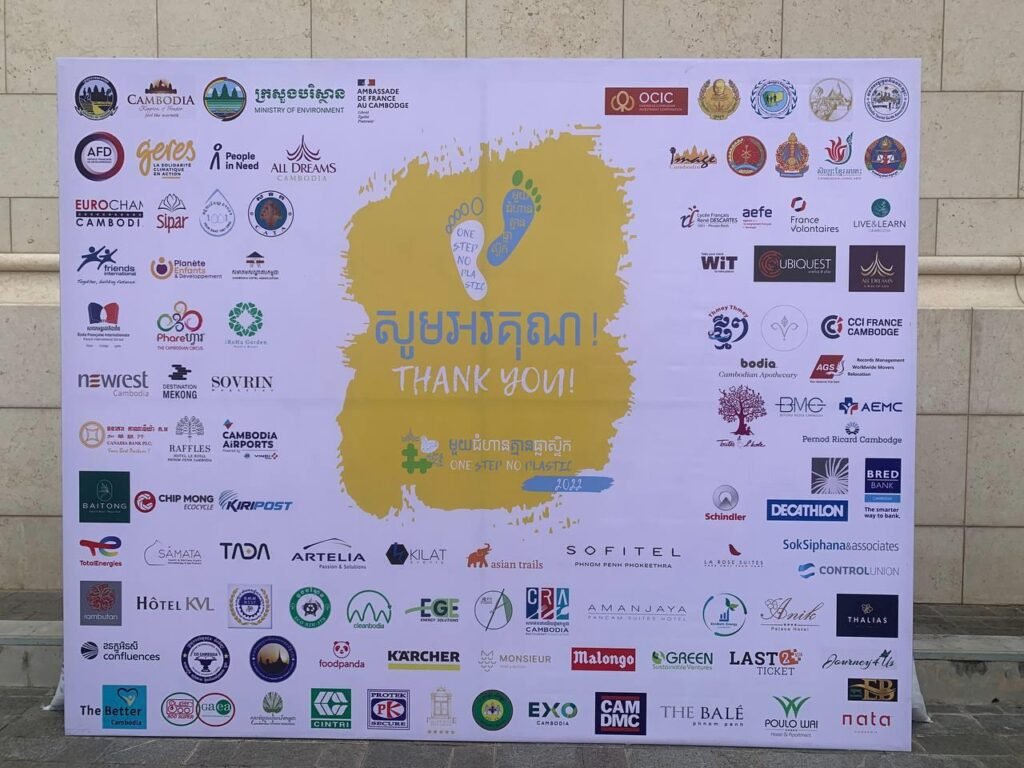 Battambang will host the following #ONESTEPNOPLASTIC campaign. To find out more information, follow the #ONESTEPNOPLASTIC Facebook page.