Written by, H.E Samheng Boros
Mindfulness is a holistic philosophy that encourages us to live in the present moment with curiosity and acceptance of our feelings and thoughts. It is beneficial in developing greater self-acceptance and self-esteem, as well as aspects of resilience such as self-awareness, emotion management, and enhanced coping abilities and relationships.
Mindfulness, the simple discipline of bringing a compassionate, accepting attitude to the present moment, can help youth of all ages. It can help parents by enhancing their happiness and reducing their stress. It motivates people to discover who we are, to examine our worldview, and to appreciate our experiences.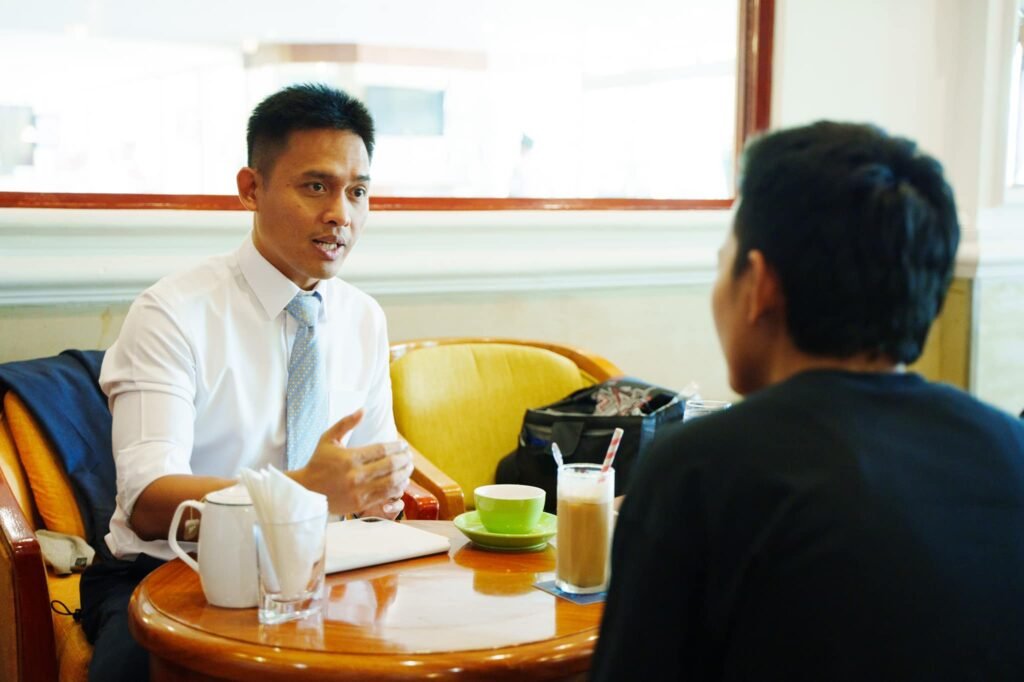 It is a form of meditation that emphasizes nonjudgmental awareness in the present moment, regardless of what is happening. Mindfulness meditation originates from Buddhist teachings, however anybody can practice it. Focusing one's attention on a single thought or activity for a set period of time is the core of mindfulness meditation.
When you first start practicing mindfulness, it's best to do so for short periods of time when you feel calm. Slowly add more time to your practice sessions. Don't try to force yourself to feel calm while practicing mindfulness, and don't blame yourself for doing it "wrong." Just acknowledge and accept that you're feeling restless, and keep practicing. People often think of formal activities like meditation or breathing exercises, but you can also be mindful while doing things like eating or washing dishes.
Mindfulness isn't about always being calm, not thinking about anything, or trying to act happy when you're not. It's about learning to pay attention and be aware of what's going on inside and outside of you. In this way, you can learn to control yourself and change your focus.
As youth get better at being mindful, they will be able to handle difficult situations better.
The majority of young people occasionally enter states of mindfulness while engaging in physical activities or being in nature. With prolonged practice, mindfulness can develop into a personality attribute or way of life in general.
Youth in particular need solutions that will help them build on their existing strengths and develop new skills, such as paying attention, practicing non judgment, and learning to control their emotions. An arts-based approach, for instance, is very applicable to youth since it is engaging, developmentally appropriate, and fun. Also, arts-based methods are excellent for assisting youth in understanding and expressing their emotions.
Young people who use mindfulness as a tool respond rather than react. The difference between responding and reacting is pretty straightforward: a reaction is when one "acts before thinking," but a response is the capacity to "think before you act." This simple understanding helps people keep in mind the difference and importance of being able to respond. In the midst of conflict, learning to become conscious of one's breath, one's sensations, and one's thoughts helps to create space and pause where the norm is to react (often with aggression).
How to train yourself to Be Mindful
Pay attention to what you are doing and tune into your senses. When you are eating, pay attention to the food's color, texture, and taste.
Don't feel like you have to be busy all the time. Just let yourself be for a while.
When you start to overthink, gently bring your attention back to your breath.
Realize that your thoughts are simply thoughts. You don't have to believe them or act on them.
Try to listen without judging what you hear.
Spend some time outside in nature.
Observe how the mind enjoys continuously judging. Not to be taken seriously. It is not your personality.
As Sadguru said, "If your mind becomes pleasant, we call this peace. If it becomes very pleasant, we call this joy. If your emotions become pleasant, we call this love. If they become very pleasant, we call this compassion."
When you are mindful, you live in the present.
H.E Samheng Boros is Minister attached to the Prime Minister , Royal Government of Cambodia and Chairman of National Social Assistance Fund Board (NSAF) and Secretary of State at the Ministry of Social Affairs, Veterans and Youth Rehabilitation (MoSVY).