"In some countries they wanted to touch him, in some they wanted to kiss him. In others they even kissed the ground he walked on. I thought it was beautiful, just beautiful."- Clodoaldo
Edson Arantes do Nascimento, also known as Pele, died on December 29 at the age of 82 in Sao Paulo after a lengthy battle with cancer.
Pele was taken to the Hospital Israelita Albert Einstein in Sao Paulo on Wednesday, November 30, with a respiratory infection following several months of rigorous cancer treatment.
Joe Fraga, his manager, confirmed his death. According to the Hospital Israelita Albert Einstein in Sao Paulo, the multiple organ failure was a consequence of the progression of colon cancer.
Pele was born in Três Coraces, a small rural village in the state of Minas Gerais, on October 23, 1940. His parents gave him the name Edson in honor of Thomas Edison. (Electricity arrived in the town just before Pelé's birth.) Around the age of seven, he began shining shoes at the local train station to help support his family.
His father was a professional football player with a short career due to injury, and was nicknamed Dondinho.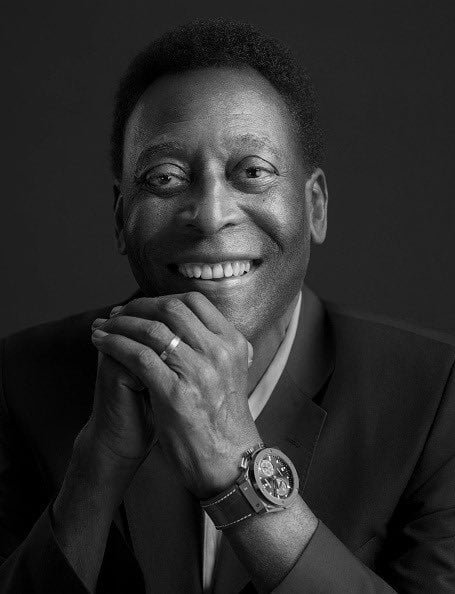 The former No. 10 for Brazil passed away shortly after the FIFA World Cup. Pele was nominated to the Brazil side that traveled to Switzerland in 1954, where he played a crucial role in Brazil's first World Cup victory. The teen scored six goals during the tournament, including two in his team's 5-2 victory over Sweden in the Final.
He won three World Cups for Brazil, 10 league titles for his club team, Santos, and the North American Soccer League championship in 1977 for the New York Cosmos. After announcing his retirement at the age of 34, he spent three seasons with the New York Cosmos, attempting to popularize soccer in the United States.
Before his final game in October 1977 at Giants Stadium in East Rutherford, New Jersey, Pelé addressed a crowd of more than 75,000 from a podium in the field's center, with his father and Muhammad Ali by his side.
Pelé scored 1,283 goals in 1,367 professional matches during his 21-year career, including 77 goals for the Brazilian national team.
Many of these goals achieved legendary status, and Pelé's impact on the sport extended far beyond scoring.
In the past few years, Pelé has been treated for cancer, and he was recently hospitalized for a number of illnesses, including a respiratory infection.
There are many people in Cambodia who love football and are saddened by Pele's death. Football is one of the most popular games in Cambodia.
"Legends never die; they keep shining through the centuries to light up the dark alleys of the world." : Malika E Nura
Also read: The football tournament known as the President's Cup, or the Korea Cup, was won by Cambodia in 1973.