Cambodia Investment Review (CIR) and the Trust Regulator (TR) have signed a Memorandum of Understanding to raise awareness and promote the trust market in Cambodia. The partnership aims to bridge the gap between complex financial regulations and the general public by providing accurate and reliable information through news and educational articles, fostering a transparent and trustworthy financial system in Cambodia.
Since the implementation of the Trust Law in 2019, 512 trusts have been registered, with a total value of approximately $939 million as of March 2023. However, there remains a pressing need for increased awareness and understanding of trusts among both local and international investors.
Under this partnership, CIR Media will actively promote the trust sector in Cambodia, ensuring the dissemination of truthful and reliable information to positively impact the country's trust market. The collaboration aims to enhance cooperation mechanisms and raise awareness of Cambodia's capital market among local and international audiences.
Harrison White, CEO of CIR Media, emphasized the importance of transparency and communication in building a trustworthy financial system. He added that CIR Media's commitment to training and workshops enables effective communication of financial regulations to the public, resulting in a more transparent and collaborative financial system that benefits all stakeholders.
H.E. Sok Dara also highlighted the trust sector's significant role in diversifying investment options for asset owners, providing an alternative to direct investment and a risk-mitigation mechanism.
He pointed out that public awareness is a crucial component that requires full support and participation from the media. H.E. Sok Dara praised CIR Media for its unwavering commitment to raising public awareness and encouraging participation in the trust sector.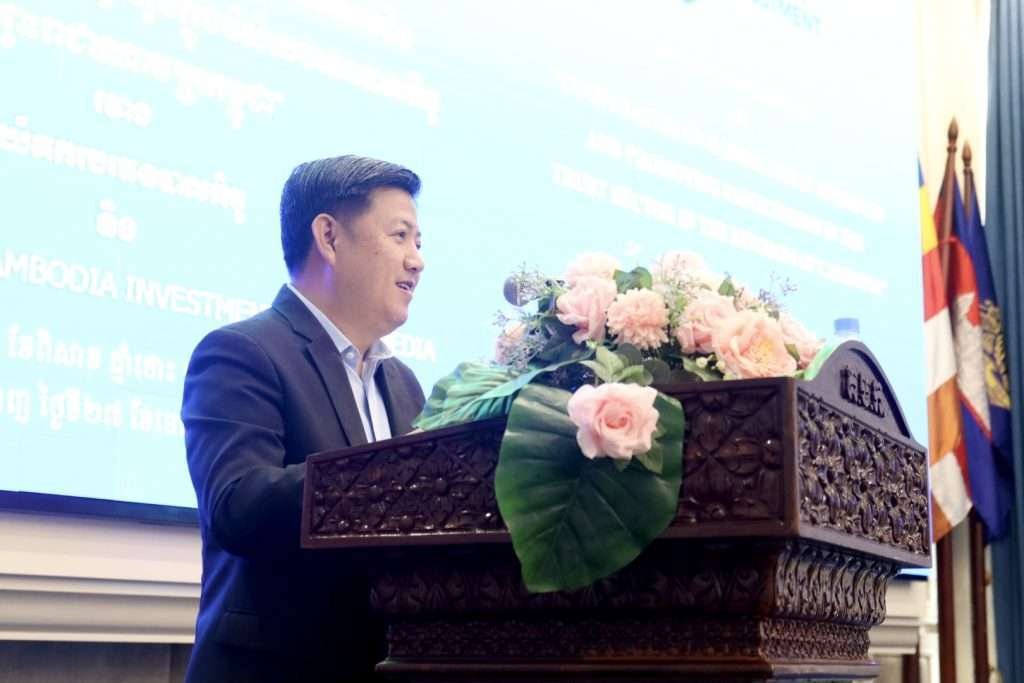 Furthermore, H.E. Sok Dara detailed the function of trusts within Cambodia's financial landscape, explaining that trusts serve as a risk-mitigation mechanism that offers investors the confidence to manage their trust businesses. Trusts also allow asset owners with limited knowledge of investment opportunities in Cambodia to invest in the country through a qualified and licensed trustee, expanding investors' options and strengthening the nation's financial sector.
This MoU marks CIR Media's second collaboration with the recently formed Non-Bank Financial Services Authority. The first agreement was signed with the Securities and Exchange Regulator of Cambodia, followed by hosting workshops and publishing educational and informative market updates.
The partnership between Cambodia Investment Review and the Trust Regulator also aims to educate the public on the legal and regulatory aspects of trusts, including registration, management, and control. This partnership marks a significant milestone in Cambodia's efforts to engage with international investors and share its growing financial market with the world.
By hosting workshops, training sessions, and other educational initiatives, CIR and the TR hope to foster a sense of trust and understanding between financial regulators, the media, and the public. This collaborative approach is expected to pave the way for increased investment in Cambodia's trust sector and contribute to the country's overall economic development.
Source: https://cambodiainvestmentreview.com