Students from Cambodia traveled to England to participate in the Teeneagle Global Final stage, which is only open to the best competitors. Participants compete in the Knowledge Quiz, Writing Challenge, Spelling Bee, and Persuasive Speech competitions over the period of eight days in London, UK.
Eighty Cambodian students participated in the Teeneagle tournament from July 31 through August 7, returned on August 8 with some of the students winning gold.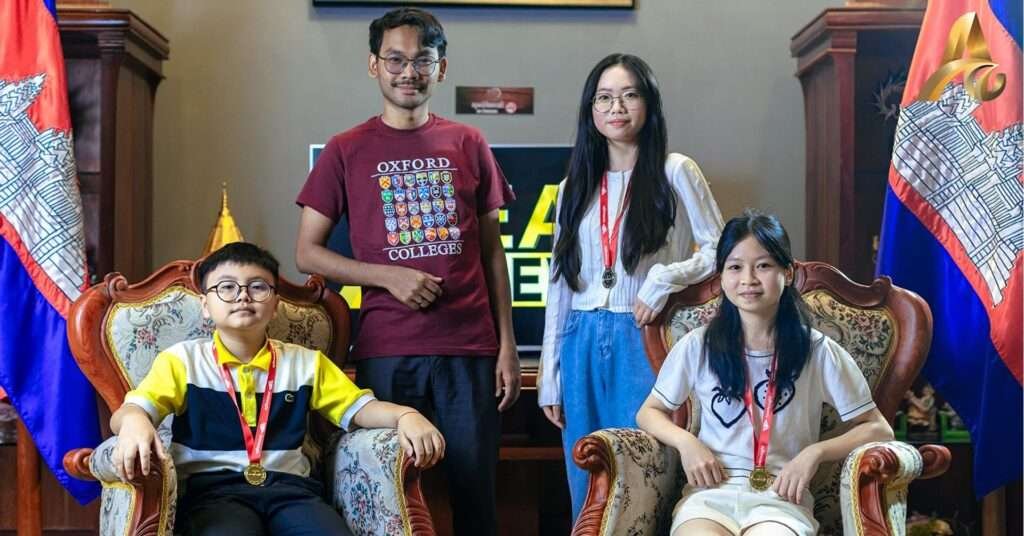 This tournament is held in two rounds and is based on English. The first round is conducted online, while the second is held in London city and is known as the global round in the UK. If you wish to participate in this competition, registration is required. You have to go through the procedure of revealing your grade, school, some personal information, as well as certain school-related information.
You will be entitled to participate in the global final competition in London after passing the first-round examination held online by Bright.
One of the students, Heng Meng Hong, said, "I feel fantastic because I get to speak up for Cambodia and Cambodia is not known for this."
Overall, the competition was a fantastic success for all of the participants, who had a good time in London whether they won, lost, or tied.
Source: EAC News