The Royal Group, Cambodia's largest diversified conglomerate and holding company with investments in various industries in the country, including telecommunication, media, banking, insurance, resorts, education, property, trading, and agriculture, signed a partnership agreement with Amazon Web Services (AWS) premier consulting partner eCloudvalley to localise and expand cloud service expertise in the Kingdom of Cambodia.
The chairman of Royal Group, Neak Oknha Kith Meng, attended the signing of the Memorandum of Understanding (MoU) with eCloudValley as the distinguished guest. The agreement was inked at the Singapore office of Amazon Web Services.
By providing locally based consultants with international expertise who will provide consumers, SME, and enterprise companies in Cambodia with instant, relevance, and locally tailored cloud-focused consulting services and solutions, the partnership is expected to progress the Kingdom of Cambodia's digital evolution.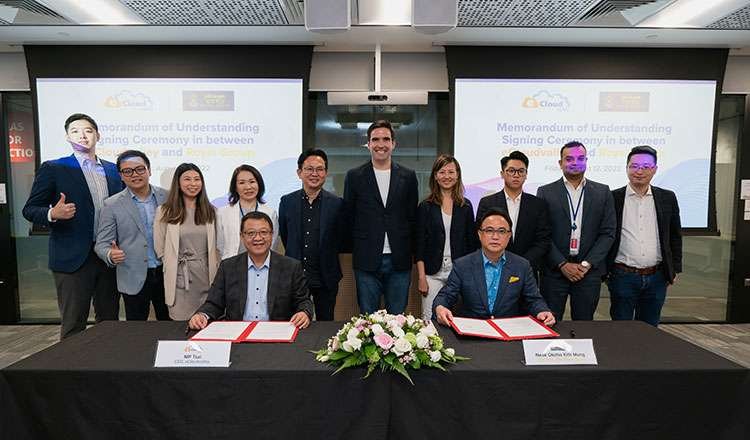 At the MOU signing ceremony, Neak Oknha Kith Meng, the chairman of Royal Group, said, "This is yet another significant milestone for The Royal Group and Cambodia's ICT sector. By collaborating with eCloudvalley, the goal of Royal Group is to support the government's strategic plan, under Prime Minister Hun Sen, to boost Cambodia's digital economy and to show the world that Cambodia has the digital capabilities necessary to establish itself on the global digital map."
eCloudvalley Chief Executive Officer MP Tsai said, "The Royal Group is the most reputable conglomerate in Cambodia. eCloudvalley is pleased to collaborate with The Royal Group to accelerate Cambodia's digital transformation. In addition to sharing our wide knowledge of the global cloud with the local market, eCloudValley will provide training to support the growth of a local technical team. We feel with The Royal Group that the cloud service will give Cambodia's digital revolution the boost it needs to grow."
With offices in Singapore, Malaysia, the Philippines, Thailand, Indonesia, Vietnam, Hong Kong, and China, eCloudvalley is AWS's first Premier Consulting Partner in the Asia Pacific Region.
Source: Khmer Times