Explore the captivating story of Herbal Kulen, a Cambodian brand focused on sustainable farming and natural products, including herbal teas, essential oils, and gin, inspired by the enchanting landscape of Siem Reap and the founder's deep connection to nature.
Born in Kampot, Cambodia, in the 1980s, Pari Sophary Unn's journey to success began as she grew up among the enchanting temples of Angkor, developing a profound connection with nature that would ultimately inspire her to launch Herbal Kulen.
Inspired by her childhood memories, Sophary founded a unique company that harnesses the power of natural healing. Growing up, she witnessed her grandfather treating the villagers' ailments with a combination of dried and fresh plants. Intrigued by the herbal remedies, she delved deeper into their secrets and acquired extensive knowledge about their benefits.
Utilizing her passion for natural remedies, Sophary began crafting herbal tea infusions and lemongrass essential oil that provide numerous health benefits, such as soothing the nervous system. While gin is commonly perceived as an unhealthy alcohol, Sophary discovered that when consumed in moderation, it can contribute to better digestion and relaxation.
The brand's beginnings can be traced back to 2014 when Pari and her husband Guilhem started farming near the Beng Mealea temple, close to Phnom Kulen. As they cultivated their land, they discovered that many rare trees had been cut down, and a charcoal furnace had been constructed on their property. This revelation led them to seek advice on sustainable agriculture and ultimately embrace the principles of permaculture and agroecology.
Initially, Herbal Kulen focused on producing herbal teas by planting a mix of seeds in a single space, creating an organically balanced blend of leaves, herbs, and roots. Later, they ventured into the world of distillation, producing essential oils and ultimately crafting their signature gin.
Defined by its natural, original, and essential qualities, the Herbal Kulen product range is built upon the belief that the water used in their teas, the oils used in their essential oils, and the alcohol used in their gin serve as vehicles that deliver the botanical benefits deep within our bodies and cells.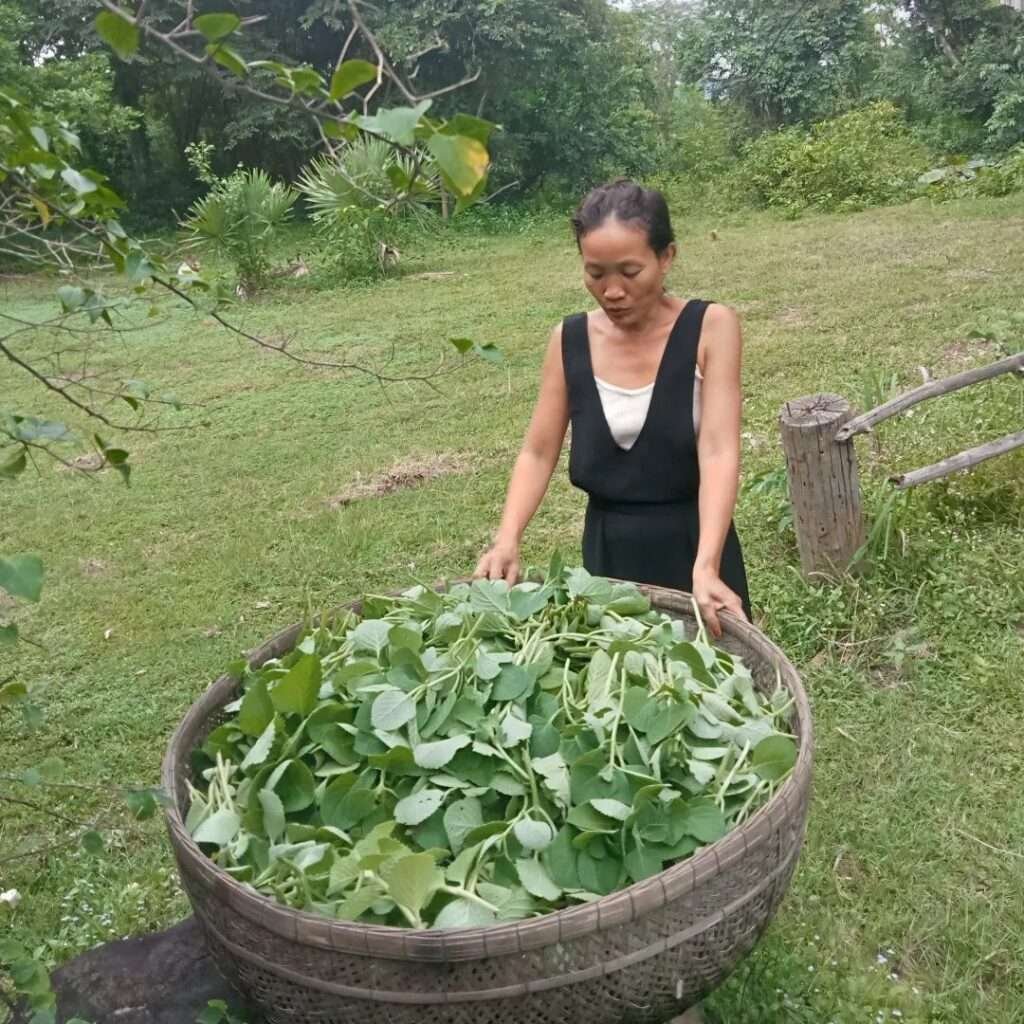 Herbal Kulen's essential oils are primarily derived from lemongrass and citronella, as Cambodia's climate and resources limit the production of other essential oil-bearing plants. These oils are a crucial part of aromatherapy and require careful drying and distillation processes.
Mark your calendars for the Kingdom Talent Festival in Siem Reap on May 20-21, 2023! Join Pari Sophary Unn, the creative force behind Herbal Kulen, as she shares her inspiring journey of establishing her successful brand, specializing in essential oils, herbal teas, and gin, since 2018.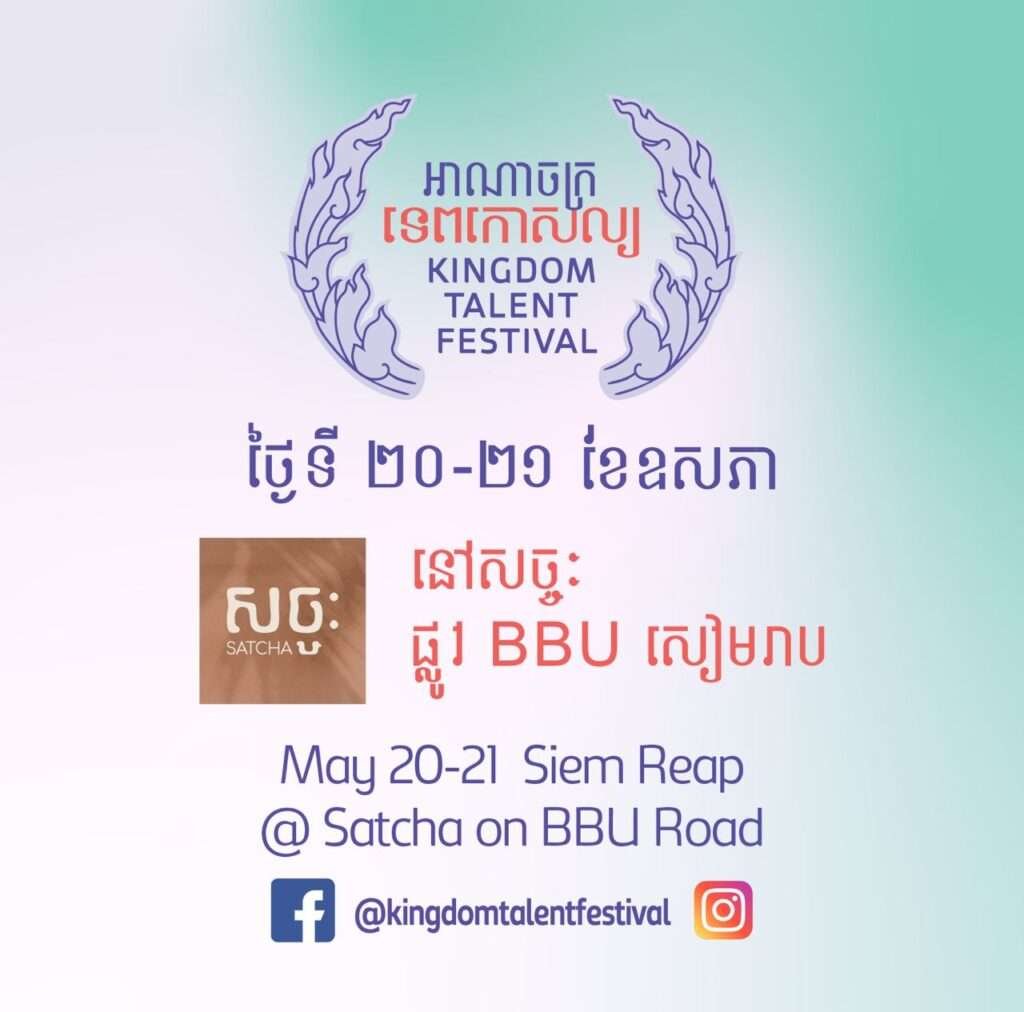 Located at House# 256 BBU Rd, Krong Siem Reap 17000, SATCHA – សច្ចៈ, the Cambodian Handicrafts Incubation Center offers a lush and tranquil setting for the upcoming Kingdom Talent Festival. With a focus on merging traditional knowledge with contemporary design, SATCHA is the ideal venue for this vibrant celebration of local talent. Attendees can expect an unforgettable experience amidst the beautiful surroundings.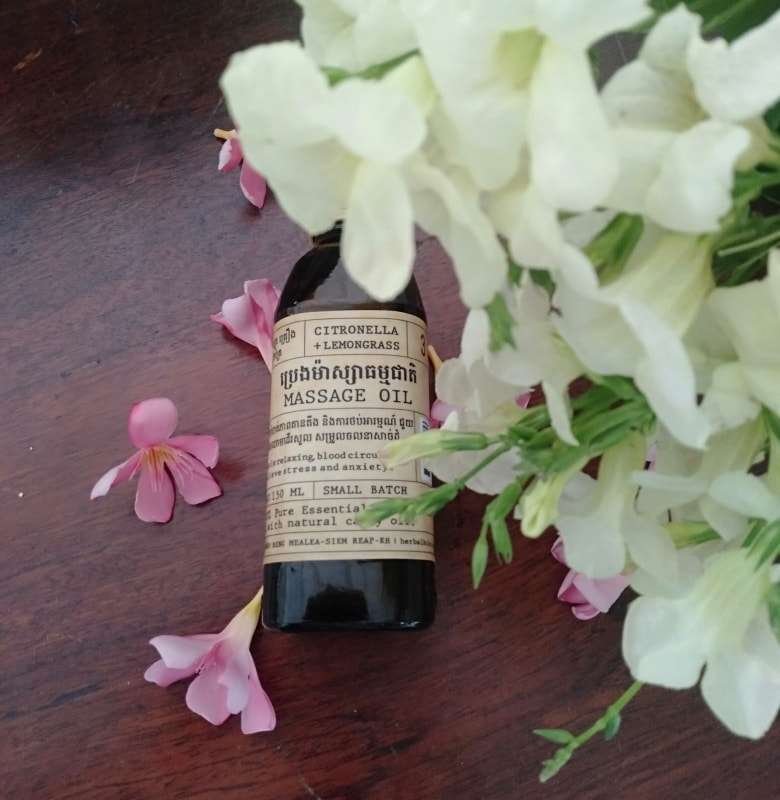 The brand's flagship product is their gin, which has attracted a diverse customer base, primarily Cambodians. The gin-making process involves infusing and distilling 11 locally grown plants, herbs, spices, and roots, with juniper berries as the only imported ingredient. This unique blend reflects the aroma and flavor of Cambodia's soil and climate.
Looking to the future, Herbal Kulen aims to expand its distribution network and open new retail points. They also plan to welcome visitors to their farm for guided tours, tastings, and eventually, farm stays combined with hiking activities in the Kulen Mountains.
Pari and Guilhem remain committed to sustainable farming practices, focusing on closed-loop production, minimizing resource inputs, and reintegrating animals into the production cycle. They use biogas digesters to convert cow manure into gas for distillation and mix the digestate with plant waste to fertilize their fields. Ducks also play a role on their farm, keeping weeds at bay and providing natural fertilization.
As they continue to experiment and innovate, Herbal Kulen's commitment to sustainability and natural essences serves as a testament to the brand's core values and promising future.
Creation Haus, a Siem Reap-based graphic design and training studio, is the founding organization of Kingdom Talent Festival.