Siem Reap, the gateway to Cambodia's world-renowned Angkor temple complex, has long been known as a small town with a pleasant and appealing atmosphere.
It is regarded as one of the best tourist destinations in the world, attracting millions of visitors from all over the world each year. As Cambodia's unofficial tourism capital, it is home to some of the world's most spectacular temples, well-preserved colonial buildings, unique museums, cultural theme parks, Southeast Asia's largest freshwater lake (The Great Tonle Sap Lake), and numerous breathtaking mountains.
Siem Reap is about 314 kilometers northwest of Phnom Penh and is connected by National Road 6. Siem Reap is divided into 11 districts, with one central town and 13 sangkats, including 87 communes and 921 villages. According to the General Population Census 2019, the province has a population of slightly more than one million people.
Siem Reap city has a bright economic future. Today, numerous developments are being built to transform the city into Cambodia's next economic and investment hub.
The Ministry of Tourism has created the Siem Reap Tourism Development Master Plan 2020-2035, a strategic framework aimed at remodeling the city and optimising the use of the province's key resources and communities. The Cambodian government has taken advantage of the tourism halt caused by COVID-19 to invest $149 million in Siem Reap's infrastructure.
In the future, Siem Reap will be the most powerful counter-magnet to Phnom Penh. It has the potential to reduce the population density of Phnom Penh. It has the potential to become one of Asia's most important economic hubs. Siem Reap is warmer and has a longer wet season than Phnom Penh. The countryside surrounding the town is beautiful, with rice paddies and ancient temples.
The new Siem Reap airport, which will be three times larger than the current Siem Reap airport and cover an area of approximately 700 hectares, is scheduled to open in March 2023. The project is being built in three phases and has a budget of nearly $900 million. Once completed, this new airport will be able to accommodate up to 10 million passengers per year.
The project will be built in three phases, with each phase consisting of the construction of new 4E runways, airside stations, taxiways, new terminal buildings, airport ancillary projects, and supporting facilities such as municipal and special highways.
Siem Reap, with two airports, has the potential to become one of the best locations for logistics, shipping, and business process outsourcing. A prospective logistics hub capable of shipping high-value goods to international markets and hosting companies that service airlines and undertake aircraft maintenance and repair.
Cambodian Prime Minister Hun Sen recently stated that when it opens in late 2023, the Siem Reap New International Airport (SRNIA) will play a significant role in growing the country's economy and tourism. "This large-scale international airport will boost economic development in our northern region, including the provinces of Siem Reap, Oddar Meanchey, Kampong Thom, and Preah Vihear," Mr Sen said.
As part of the Tourism Development Master Plan 2020-2035, a new city called "Grand Siem Reap" will be developed as a "Smart City" near the under-construction new Siem Reap Airport. The goal of establishing a new city is to provide more housing options to meet the growing demands of local and international residents.
Although there is no set date for the project, a team from the Ministry of Tourism is thoroughly researching it.
Cycling enthusiasts will enjoy Siem Reap. A walkable and bikeable environment is advantageous for Siem Reap. The town's reputation as a cozy and quiet settlement stems from its small size and human-scaled spaces. The town is only 5 kilometers across, a distance that can be covered in 15 minutes of leisurely cycling. Locals and visitors alike would benefit from healthier living conditions and more vibrant urban environments.
Apart from traditional Southeast Asian attractions centered on regional culture and heritage, Siem Reap has a cosmopolitan nightlife scene and other tourist attractions such as the Angkor Wildlife and Aquarium Project, among many others, that are suitable for families, couples, and individuals to spend their weekends.
One of the most significant advantages of Siem Reap is that pollution is minimal. Given that forests, archaeological sites, and other natural resources have been mostly preserved since their construction, it has significantly contributed to lowering the city's carbon footprint and ensuring that it isn't as polluted as other cities or countries.
Cambodian governments' start-up wings, such as Khmer Enterprise, and other private organisations are encouraging youth entrepreneurship in Siem Reap through a variety of activities, training, and coaching.
Have you been persuaded of the numerous reasons why Siem Reap is an excellent investment location? When looking for the best place to start a business, you should consider the city's economy and everything else related to starting a successful business.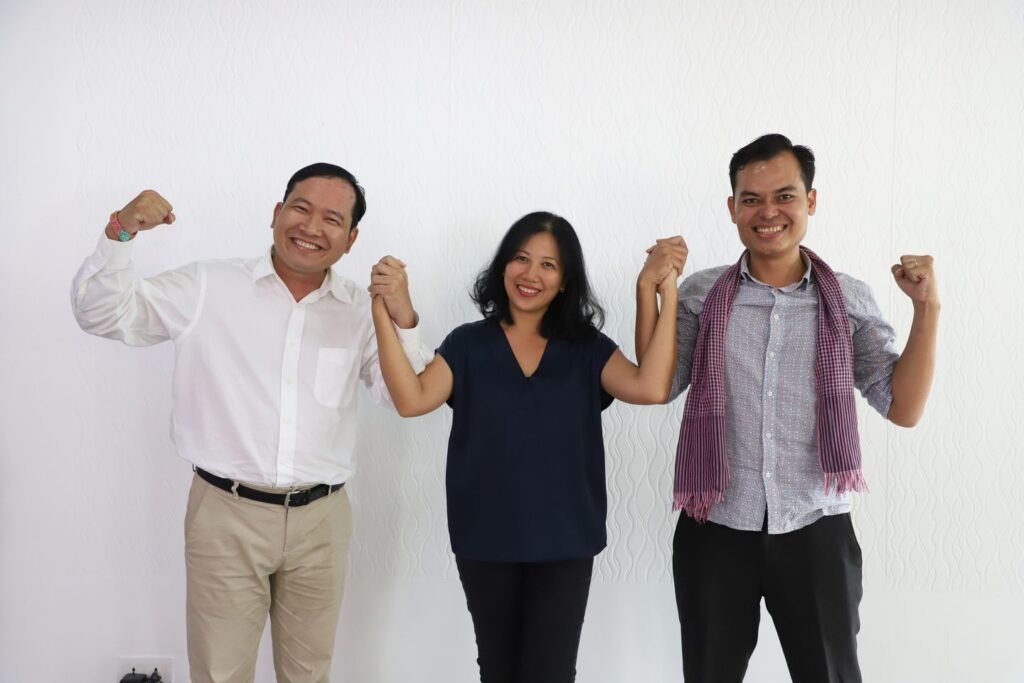 With a good climate, places to visit, a new airport, and the best location for families, it's relatively easy to invest in and launch a business in Siem Reap. Furthermore, Cambodia has a stable government, a strong economy, and business-friendly laws, making it an ideal place to build your business.