On this day (15th January), and on a day every year around this time, my chairman does one thing that immortalizes him as a legend!
In honor of his father, he celebrates the life of the man who sired him and who was taken from this earth way too soon. The one man who taught the chairman all that he could. The one man who instilled values in the chairman when he was a young boy that he uses to this very day. The man who taught him how to overcome the struggles that he would someday face. The man who taught him how to survive and when opportunity presents itself, how to thrive.
My Boss has never forgotten what he's learned in life, where he came from, the struggles he's had growing up, living in poverty, reaching adulthood before the war, escaping the Khmer Rouge, the sorrows and pains that he witnessed during and after the war, and returning in 1979 when Cambodia was freshly liberated by the Vietnamese. Doing his part to help rebuild Cambodia, my boss bet every last gram of everything he had into starting Sokimex. Parlaying Sokimex into the conglomerate that it is today here in Cambodia was the bet that paid off.
By not forgetting where he came from, first and foremost, my chairman has never forgotten that he was very poor at one time… and he has never once forgotten the poor…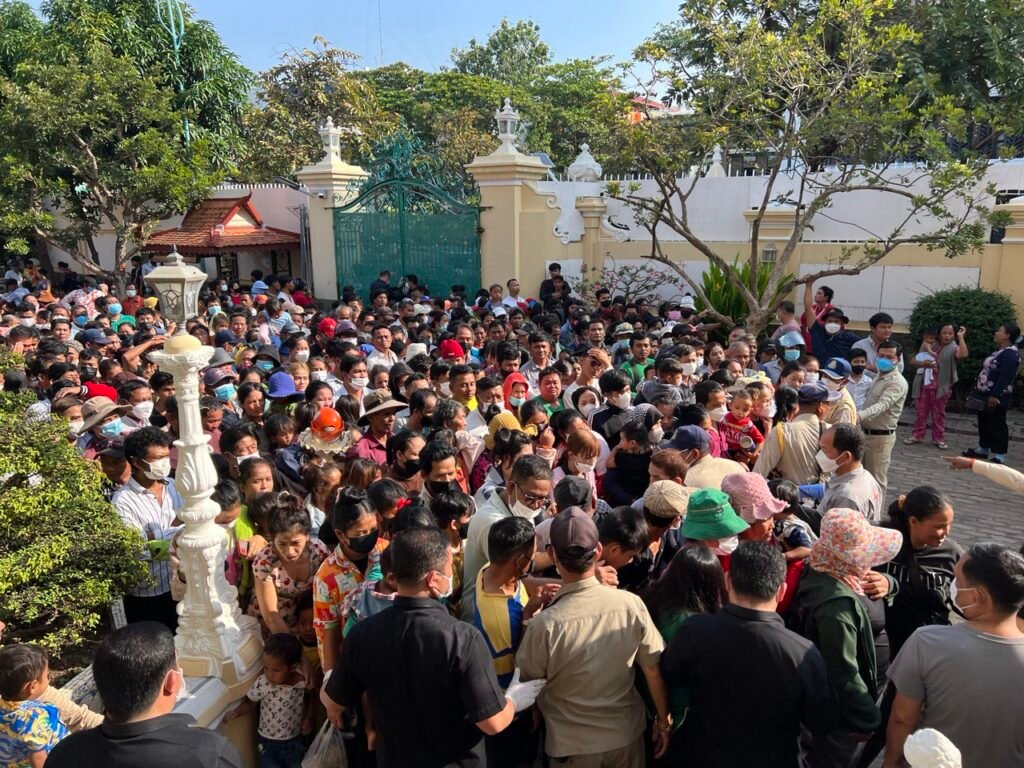 So on this day, to celebrate the life of his father, he invites the poor, the infirm, and the destitute of Phnom Penh, who need an emotional and financial uplift the most, into his residence, and he doles out cash to all who show up. He does not turn anyone away. He does this because he's always been a change maker. His daily goal is to improve as many lives as possible here in this country.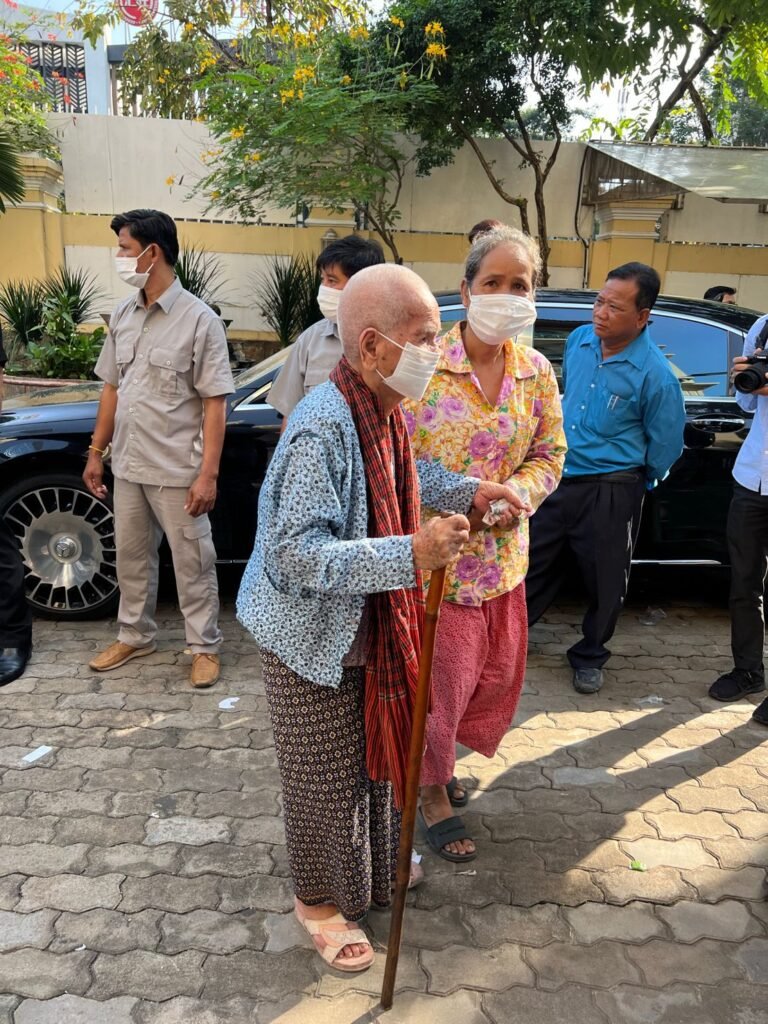 This year, post Covid, approximately 6-8 thousand people showed up at the Chairman's residence here on Norodom Blvd, and no one was ever turned away.
We had a team handing out cash for over an hour this morning to everyone who showed up. We'll be here again next year, and every year after, doing the exact same thing we have done for so many years before.
I had a front row seat to the action taking place, and we are very happy with the outcome. Although we ran out of cash temporarily, which was replenished with a phone call to the local bank, we could continue with what we did on this Sunday morning.
Witnessing people cry when receiving generosity from a man and his family will move anyone to tears. Tears and smiles from the elation you feel from such a giving will impact you for the rest of your life.
This alone makes Dr. Sok Kong, Chairman of the Sokimex Investment Group, a Legend!