Plastic is causing a threat to the world. It pollutes the environment, the ocean, and society. It is also toxic to animals. We must also realise that it has an impact on human health.
Plastics are everywhere around us. It is used to make a lot of our furniture, clothing, electronics, and food packaging. Plastic has largely replaced natural materials used in manufacturing such as paper, glass, and cotton over the last few decades. We already know that the extensive use of plastics has resulted in severe plastic pollution of our environment.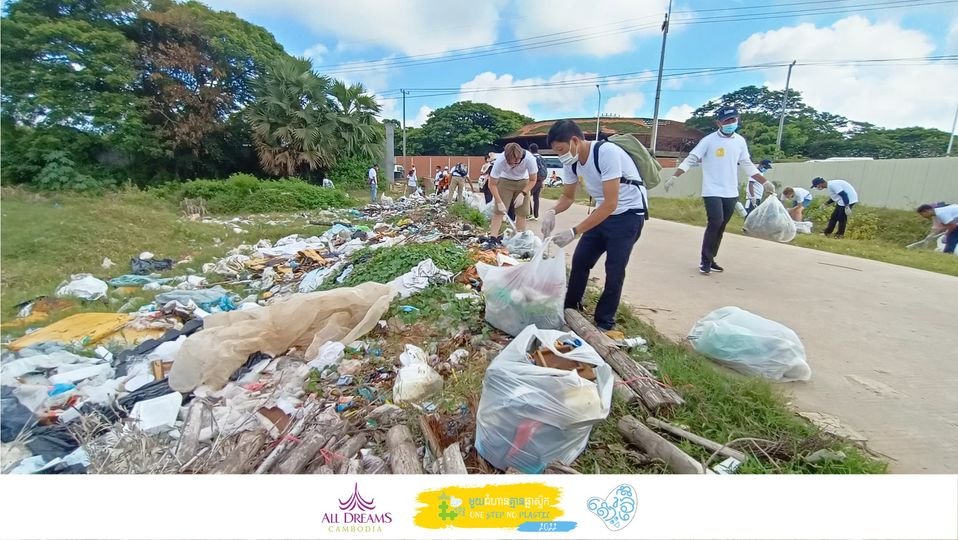 However, plastics are much more than a concern for the environment. As toxicologist Prof. dr. Dick Vethaak pointed out, "we are dealing with a human health issue as well."
Plastics can harm our health in following ways:
Every day, we eat, drink, and breathe microplastics. After being in our body, these microscopic plastic particles may be harmful to our health.
Chemical additives are used in plastic products. Several of these substances have been linked to major health issues such as hormone-related cancers, infertility, and neurodevelopmental disorders such as ADHD and autism.
Plastics and microplastics attract microorganisms such as harmful bacteria (pathogens) when they end up in the environment. Microplastics containing these microorganisms may raise the risk of infection if they enter our body.
It is our obligation as responsible citizens to maintain our mother planet free of plastic, which is hazardous to all of us.
Following the success of campaigns in Kep, Siem Reap, and Kratie, #ONESTEPNOPLASTIC will be held in Phnom Penh on October 22nd. Location :The Elysee, Koh Pich Street, Phnom Penh, Cambodia. The campaign will start at 07:15 am and end at 3pm.
Let us work together to make this campaign a success. The primary goal is to educate and raise awareness about the dangers of plastic. Come join the campaign and set an example for others!