In Southeast Asia, Cambodia is a popular location for ecotourism as well as historical tourism. Siem Reap is a well-known tourist destination due to the history, cultural attractions, and natural beauty that can be found there. Siem Reap is home to the Angkor archaeological site.
Cycling tours are very popular in Siem Reap since they help cut down on carbon emissions and boost the overall quality of life in the region. As a result of this, its popularity among tourists who are interested in the culture and traditions of the region has grown.
By looking into those aspects, a group of young tourist guides who are passionate about cycling, encourage ecotourism, and save the environment started Seam Reaper Travel, a bicycle tour company in Siem Reap.
I met three of Siem Reaper Travel's three co-founders, Vathana Nguon, Hokmeng Pon, and Borith Rin. The name Siem Reaper reflects the founders' travel enthusiasm and interest in exploring lesser-known locations.
What started as a dream has turned into a social enterprise that wants to keep growing and promote community tourism. They want to give local people more power by using tourism methods that are good for the economy, the environment, and society as a whole.
They shared their interest in cycling among travellers to promote rural life experiences and the heritage of Cambodia. They started as a small cycling team (a travel company) in 2017 with the goal of benefiting the rural community. According to Vathana, "we targeted international tourists who enjoy cycling and want to learn about Cambodian culture while on holidays here."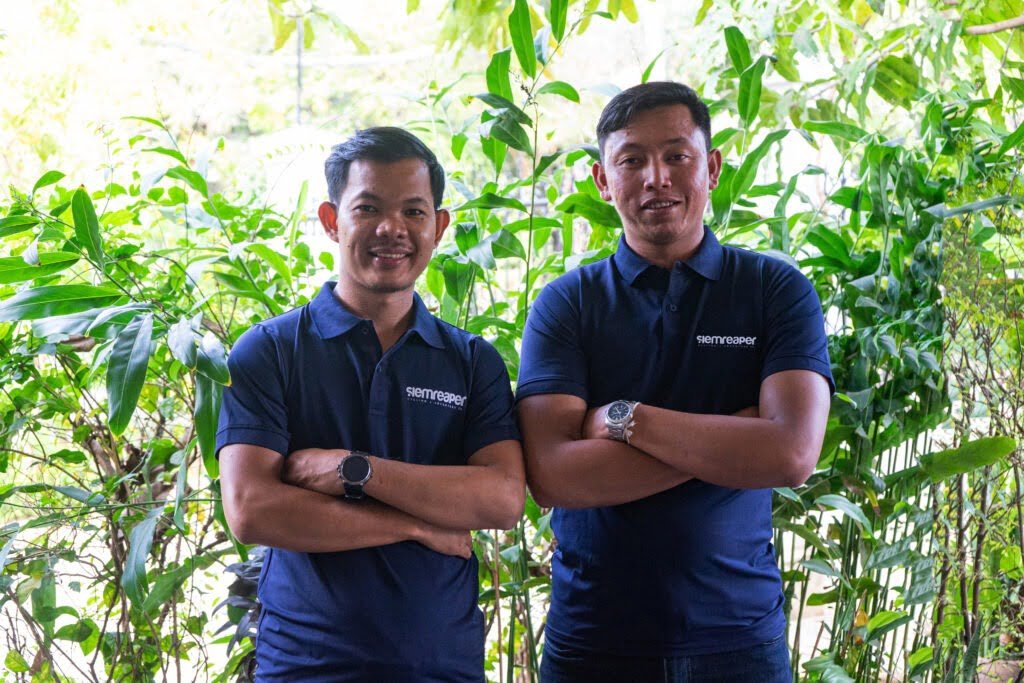 "Our goal is to encourage rural entrepreneurship in hospitality and tourism while also improving the quality of life in the community." "We hire fresh graduates with a passion for cycling and an openness to new ways to communicate with our clients."
"Everyone on our team is enthusiastic and energetic. We include everyone in promoting SiemReaper Travel while building team spirit." Vathana said.
When I asked the founders about challenges in business, they said, "When the COVD-19 pandemic hit, we really had our hands full. It was tough to get the business and financial aspects of the team in shape so that it could continue to function."
"The second challenge is building a courageous crew that will embrace accountability for their work and learn about our policy from inside."
"We plan to promote this journey extensively throughout multiple regions. Our goal is to leave a lasting impression on international tourists so that they may proudly share stories about Cambodian culture long after they leave the country. Our group is familiar with ecotourism and nonprofits that provide essential services to their communities."
"Lastly, we'd like to give some advice to young people who want to start their own business. Start now, while you're young. Don't dwell on your mistakes; instead, learn from them and move on. Don't be afraid of failing and getting stuck. It happens in every business, so you can learn from it. They will help you make your dreams come true."
Website: https://siemreaper.com
Facebook: https://web.facebook.com/siemreapertravel