Apsara Dance, the ancient royal dance known for its graceful hand gestures and stunning costumes, was inscribed on the UNESCO World Heritage list on November 7, 2003, in Istanbul, Turkey.
While listing, UNESCO designated Cambodia's Apsara Dance as a "Masterpiece of Oral and Intangible Heritage of Humanity."
This has not only increased the legendary status of Cambodia's classical dances, but has also increased their artistic value. Since then, watching a traditional dance while in Siem Reap has become a must-do for tourists in addition to visiting Angkor Wat.
The Apsara dance is a traditional Cambodian dance that dates back to the 7th century. Javayarman VII (12th century), the famous Angkorian-period Khmer King, was said to have over 3,000 Apsara dancers in his court.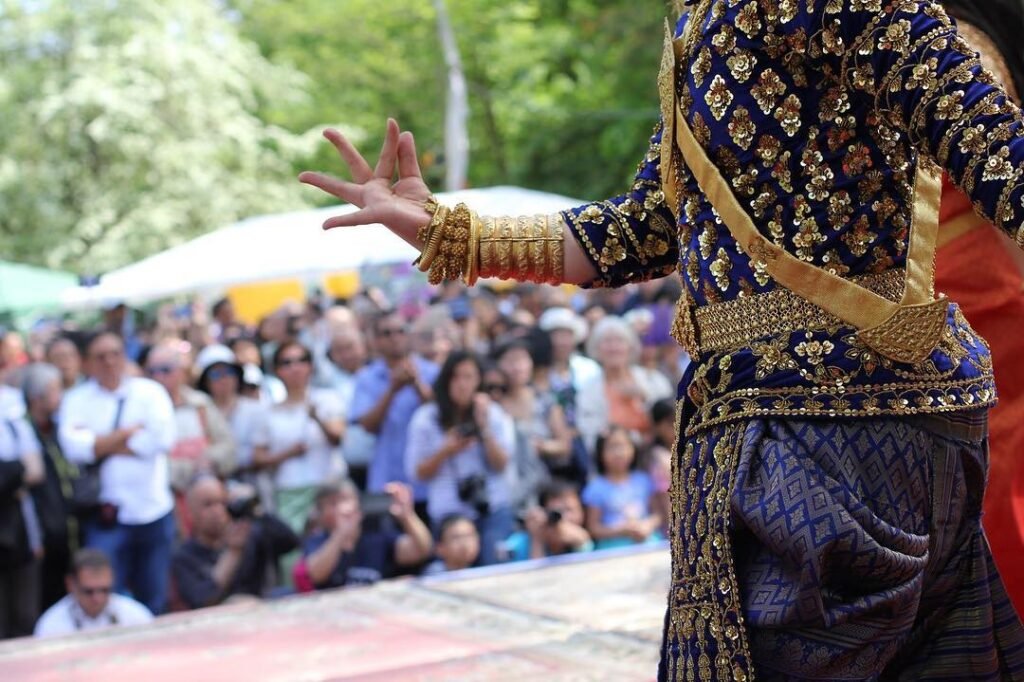 This dance is an important part of Khmer culture. It has origins in both Hindu and Buddhist mythologies. Apsaras were beautiful female creatures who descended from heaven to entertain Gods and Kings with their dance, according to Hindu mythology.
As this Apsara dance is extremely complex, Cambodian children (particularly girls) are trained from a young age to have the flexibility to execute intricate movements. Some movements require them to bend their fingers almost to their wrists. Every movement of their fingers has a meaning.
Apsara dancers are always well-dressed in traditional costumes. This is also visible on the walls of the Angkor temples. They dress in elegant silk clothes with floral motifs, magnificent headdresses, and jewelry.
The Apsara dance nearly vanished during the Khmer Rouge regime (1975-1979), but the tradition did survive. This is due to the fact that a few surviving dancers passed on their knowledge to future generations.
Princess Bopha Devi, the late King Norodom Sihanouk's daughter, was a popular figure in the Apsara revival. She later became known as the face of Khmer traditional dance in Cambodia and around the world.