Union of Youth Federations of Cambodia (UYFC) will expand Angkor Sankranta in Siem Reap province with enormous gatherings, exciting events, and an effort to break two Guinness world records.
The festival will feature 44 programmes in six different locations in Siem Reap province from April 14 to 16 and an attempt to break the record set in 2015 for the Madison dance, a line dance with a regular back-and-forth pattern mixed with called steps.
UYFC spokesperson Sok Sabayna said, "UYFC aims to break two Guinness world records in Siem Reap during the Angkor Sankranta, one of which is the Madison dance and the other is a surprise for tourists."
"UYFC hopes to break two Guinness world records, just like they did in 2015. "The Madison dance demonstrates the unity and beauty of the kingdom, which will draw tourists from all over the world to the Angkor Sankranta," he said.
In 2013, UYFC hosted the inaugural Angkor Sankranta, which served as a forum for promoting the national culture, traditions, religion, and civilization of the Khmer people during the Angkor Empire.
According to Sabayna, Angkor Sankranta promotes a sense of nationalism and patriotism in youths and contributes to the economic development of the region.
Approximately 1.8 million tourists visited Siem Reap, generating earnings of $108 million for the province. He noted that the event involved 2,324 youths in 2013 and 4,249 youths in 2018.
"We hope that Angkor Sankranta 2023 would inspire more young people to pursue their hopes and dreams together," he stated.
The UYFC broke two Guinness world records in 2015, the 'Giant Sticky Rice' weighing one tonne and the Madison dance with 2,015 participants, surpassing Australia's record of 1,155 people set in 2014.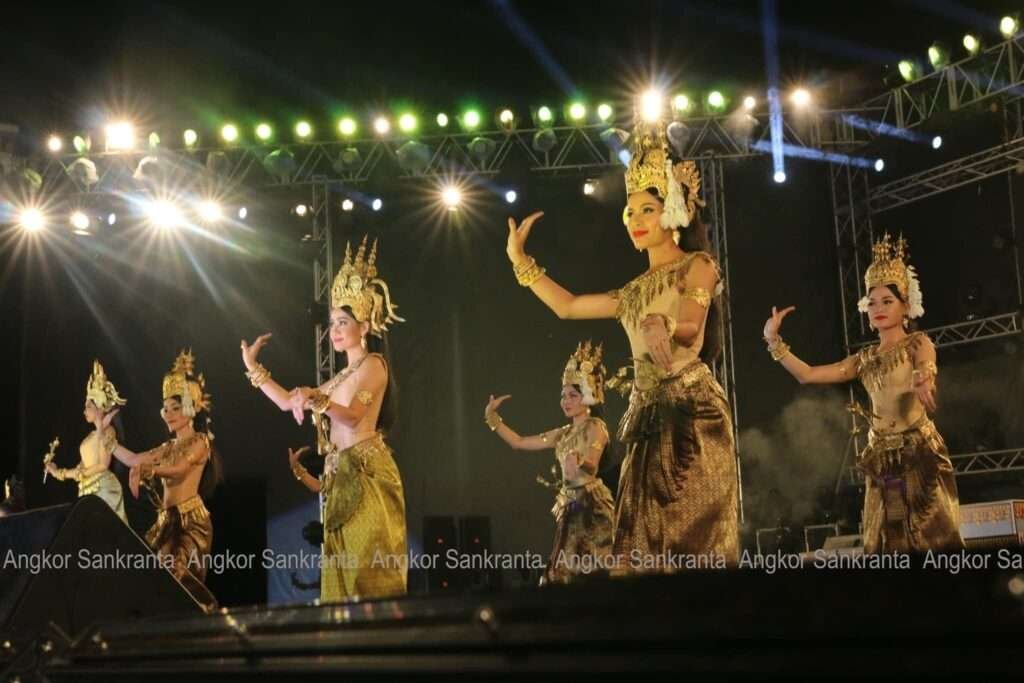 Previously, on 30 November 2022, during the closing ceremony of the 3rd National Games at Morodok Techo National Stadium, Prime Minister Hun Sen declared the return of Angkor Sankranti 2023, stating that it will be an event that brings people joy and will once again unite a large Khmer family.
Photos: https://www.facebook.com/AngkorSankranta