Cambodia is located in the heart of South-East Asia, with preferential free trade access to the world's fastest growing markets; Has reliable and consistent supply of high quality fruits, vegetables, nuts; and is with affordable labor costs, young workforce, and many more factors.
CAVAC team provides technical support to CDC and MAFF on the the establishment and operationalization of Agri-food Investment Desk (AFID). AFID is an inter-ministerial platform to promote and facilitate investment in Agri-food sector in Cambodia.
"Our dedicated team will accompany and guide investors every step of the way to ensure rapid return on investment and support the betterment of farmers lives and their families "said Sok Chenda Sophea, Minister attached to the Prime Minister and Secretary General of the CDC"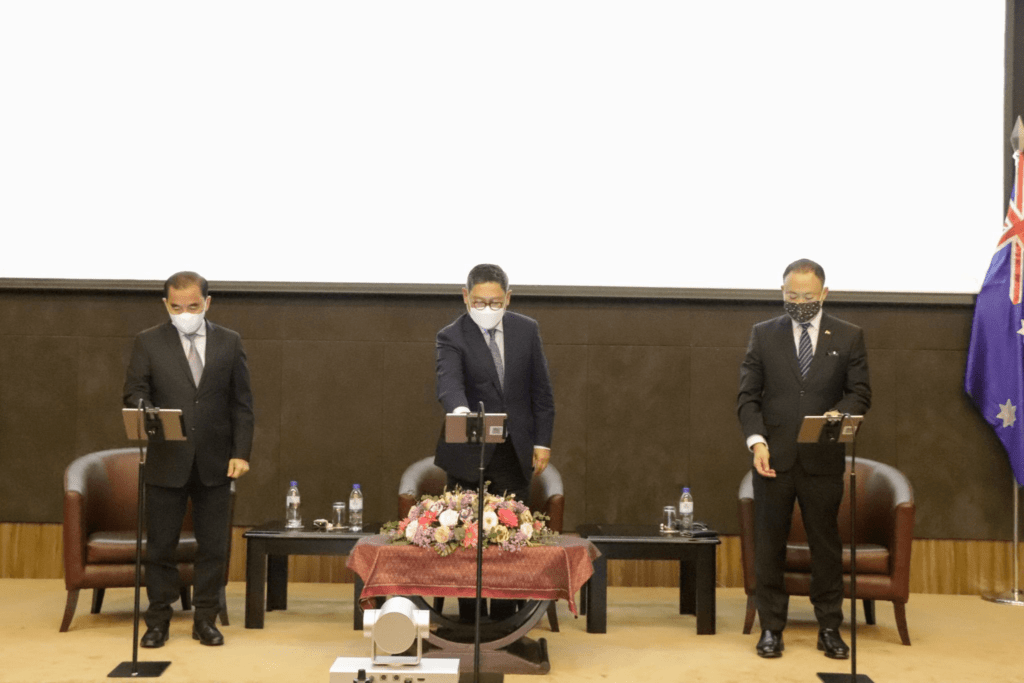 Last week the AFID's website and video promotional materials were officially launched at the CDC.
"The launching of the Agri-food Investment Desk at CDC reflects Australia's on-going support to the Royal Government of Cambodia to promote, attract and retain investment in agribusiness and agri-food sector. Investment is key to the economic growth and economic recovery of Cambodia," said Australian Ambassador Pablo Kang.
Thanks to CAVAC's team and experts Sola Heng, Danny Burrows, Carola K., Songly You, Mohammad Shahroz Jalil, chheng sambo for the tremendous effort to make the very high quality promotional materials under very limited timeframe.
Learn more about agri-food investment in Cambodia: https://afid.cdc.gov.kh
Think Agri-Food, Invest in Cambodia!
Ponleu Cheu is Agricultural Competitiveness Lead at Cambodia-Australia Agricultural Value Chain Program (CAVAC)