Cambodia has once again danced its way into the history books, setting a new Guinness World Record for the largest Madison dance. The feet of 4,999 enthusiastic participants pounded the ground in unison during the Angkor Sankranta 2023 festivities in Siem Reap province, showcasing the country's vibrant cultural spirit.
This impressive achievement surpasses Cambodia's previous record, set in 2015, when 2,015 people joined in the Madison dance at the same event. The nation's love for this iconic dance has only grown over the years, as more and more individuals come together to share in the joy and unity it represents.
Adding to the celebratory atmosphere, on April 11, 2023, Cambodia also secured the world record for the Largest Display of Origami Hearts. A staggering 3,917,805 paper hearts adorned the historic compound of Angkor Wat Temple in Siem Reap province, creating an awe-inspiring sight for onlookers and symbolizing the love and solidarity among Cambodians.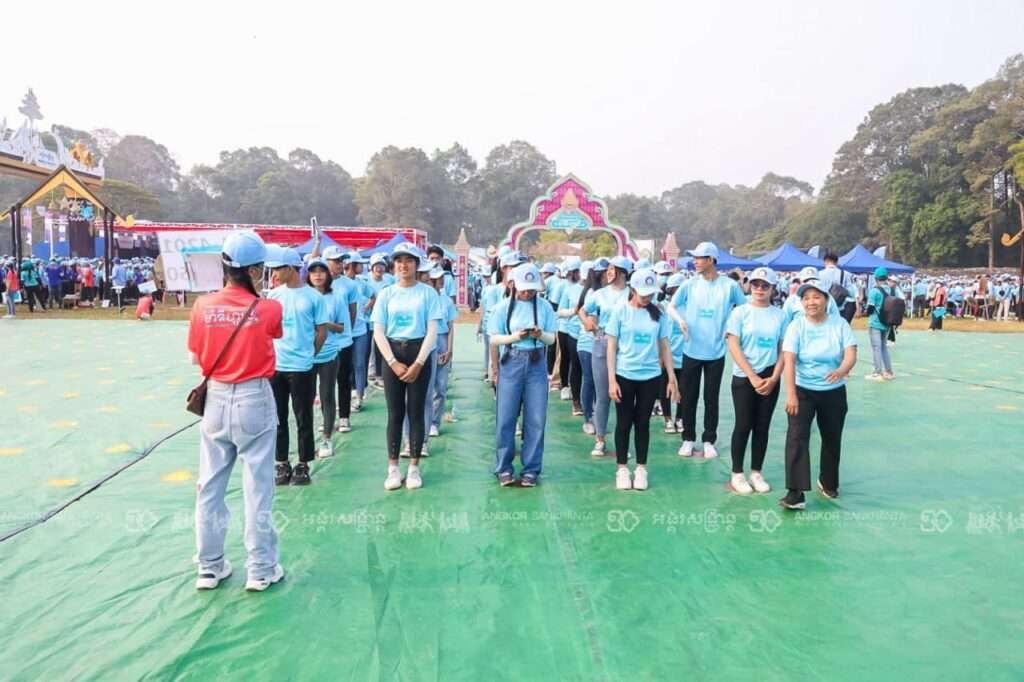 These record-breaking feats are part of the Beyond the Games campaign, launched by the Union of Youth Federations of Cambodia (UYFC). The campaign aims to raise awareness and generate excitement for the 32nd ASEAN Games and 12th Para Games 2023, which will be hosted by Cambodia for the first time.
As Cambodia takes center stage in the world of sports and culture, the nation has shown its unwavering commitment to unity, creativity, and celebration. These remarkable achievements not only put Cambodia on the global map but also inspire a sense of pride and togetherness among its citizens. With the world's eyes on Cambodia, there's no doubt that the country is ready to shine, dance, and unfold its way to a brighter future.
Photos: Facebook page of Hun Many