Written by, Steven Naing
I work directly for The Sokimex Investment Group's Chairman, the one and only, Neak Oknha Dr. Sok Kong. This great man is probably one of the top 10 individuals who can be credited with rebuilding this country from the ashes of the Civil War and the continued decimation left behind by PolPot and the Khmer Rouge. As the leading entrepreneur who's responsible for creating some of the largest landmarks in this entire country, he says his work isn't done yet.
He's got mega energy! Not only did he build Sokimex Petrol into the dominant player in the Petroleum market here in Cambodia. He parlayed it all and turned Sokimex into the powerhouse conglomerate it is today. He went on to build The Sokha Hotels and Resorts brand into the 5-star hospitality giant that it is today, with more room keys (4000+ and counting) than probably any other hospitality group in this region.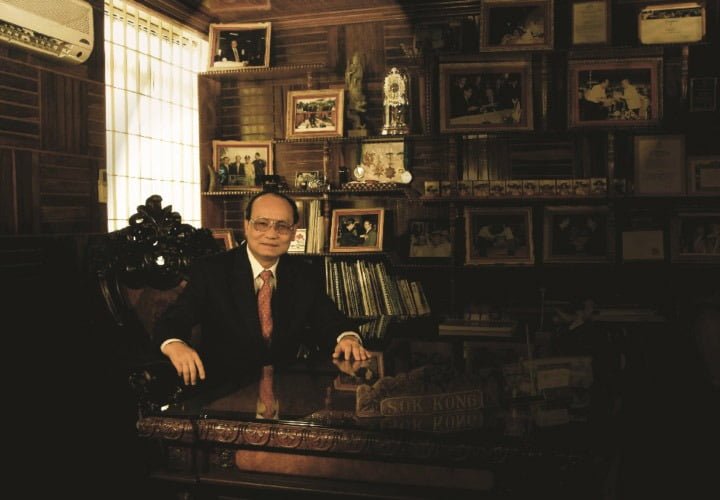 Our flagship Hotel, The Sokha Phnom Penh Hotel is the site of the 2022 ASEAN summit being held this week here in Cambodia. His mindset is to never be outdone, but to "outdo" the competition by a margin so big that they just fold. Now, he's onto another mission, which is to lift up the quality of life for all the people who call Cambodia home. That's my new directive, and I will fulfill it for him to the best of my ability.
He never knows what quitting is, and doesn't stop until the job is done. I am truly privileged to have the honor of working a few steps besides him at all times. He's taught me more in a few months than what I could possibly learn at any IVY League doing a full 4 years.
I know half my readers have job envy right about now, but that's another topic and If you only knew. I am truly lucky! If you guys ever have the chance to meet the man, you'll know exactly what I am talking about.
Steven Naing is Vice Chairman of Investment and Development at the Sokimex Investment Group of Cambodia