Kamboo Ecotourism is a young firm that provides ecotourism services. They work hard to keep nature and community-based activities alive. Kamboo Ecotourism, which is run by a group of young people, is beneficial to the community and helps promote education in rural areas.
Kamboo Ecotourism's team member Somalita shared deatils about the project. Somalita's first job was as the country manager of the Kamboo Project in Siem Reap, Cambodia. There, she worked to improve education in rural areas. Here, she talks about how her job has taught her to use the ecosystem to her benefit and create tourism activities.
After I joined a program called Enterprise SolutionFinders, which was run by Enterprise Vision Academy and supported by Khmer Enterprise, I found my dream career with the help of a coach who is mentoring my Ikigai. This made me decide on a goal in life that is good for the community.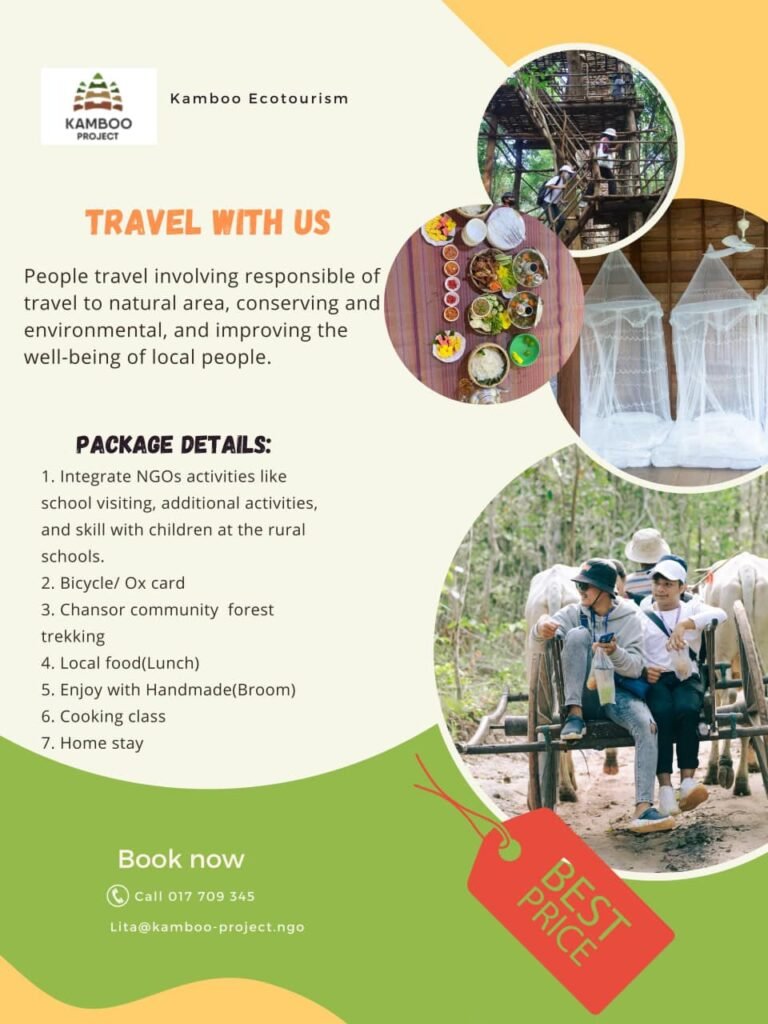 Our services are focused on the adventurous and social activities that bring both locals and tourists to the northeast of Siem Reap. We offer ox cart rides, traditional cooking classes, hiking through the forest and over a wooden bridge, cycling, and homestays, which let visitors stay the night in the area.
To start this business, we had to get past a number of challenges. We built a stronger network so that we could compete and be well organized in terms of human resources, technology, marketing, and communication. This helped us reach our revenue goal.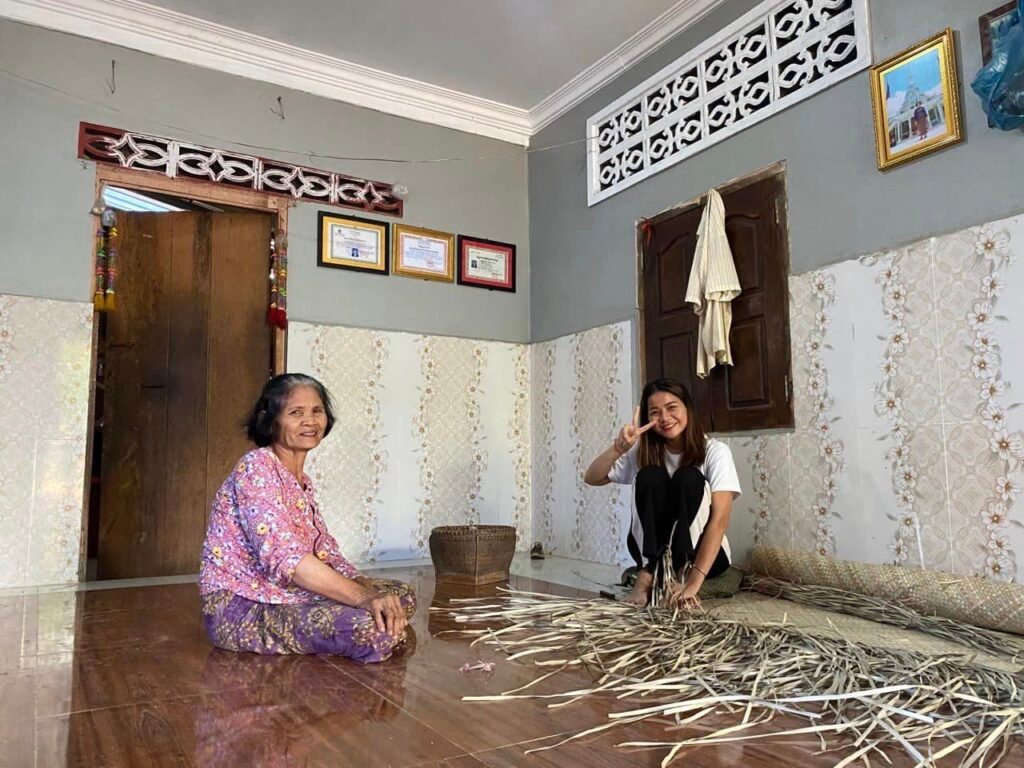 With Kamboo Ecotourism's vision, mission, and value of sharing and giving back to the community, we developed our business plan. We focus on clients who are into adventure, culture, and the environment. We expect to have more than 100 visitors by next year.
My husband has always encouraged me to follow my dreams. He gives me suggestions and helps me with my business. At Enterprise Vision Academy, Dara Huot, Helene Veal, and Visay, three mentors who are experts in business models and finances, helped me start my own business by guiding and empowering me.
Lastly, Somalita gave some advice to young people who want to start their own business. For young people to start a business based on their passions and aspirations, they need to improve their ability to adapt, their communication skills, and their social skills. Their goal must be to solve customer problems.
Facebook Page of Kamboo Ecotourism: https://www.facebook.com/profile.php?id=100085948267364