Slaprea, Cambodia's biggest food festival is finally back with free entry at the National Stadium on December 10th and 11th from 4pm to 8pm . This year's edition is powered by the only Singaporean-owned commercial bank – Philip Bank who are offering $4 in cash vouchers for every $10 deposited with Philip Bank at the event along with other gifts and prizes.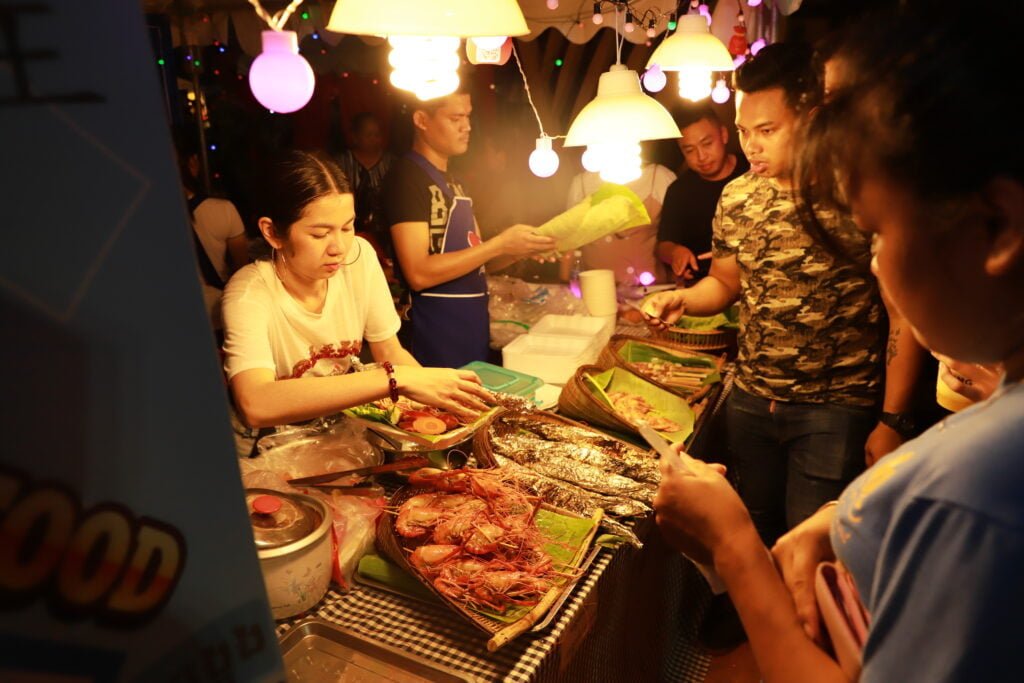 "We are so excited to kick-off such a big community festival this year that we're even offering cash vouchers and prizes for sign-ups!", says Phillip Bank's Chief of e-Channels Banking Officer, Mr. Vincent Yap. "It will be first come first served, and on top of which we've agreed with the organizers of Slaprea – The Idea Consultancy to continue with offers for food-lovers in Phnom Penh with continued specials and offers even after the festival this weekend."
This year's event offers a more diverse food choice and activities for die-hard foodies and the whole family, from never-seen-before bamboo noodle slides to crowd-favourite eating competitions, bands and bouncy castles from Fly Phnom Penh. More than 150 vendors will be selling Khmer, Thai, Korean, European, foods, drinks and desserts including new brands that haven't launched in Cambodia such as dip! Cambodia.
"Please enjoy yourselves at the festival, imagine you're coming over to a friend's place to have fun, enjoy good food and relax" – says "G", (Galeno Chua), Founder of The Idea Consultancy Co., Ltd. and Slaprea, "We've been through a lot this year, and are purely hoping to create a safe space for the city to wind down and connect with each other over food. Our only request is to practice kindness while you're here, be patient with the hardworking vendors, and offer a thank you to our volunteers. We need more empathy and compassion in the world, let's make this space together."
Slaprea is Cambodia's biggest food festival celebrating a guilt-free love of food, drinks and taste-experiences in the Kingdom, whilst conducting advocacy and research for both business and community issues such as environmental conversation, antimicrobial resistance, empathy in the Kingdom and food agriculture products for export.
Slaprea 2022 is supported by the Ministry of Education, Youth and Sport, National Olympic Committee, Volunteer Nation and UYFC, and powered by corporate partners such as Philip Bank, Nham 24, Speedster, Fly Phnom Penh, UNIDO, dip! Cambodia and organized by The Idea Consultancy, a Cambodian social design consultancy and agency branching into sustainability services.