Phare, the Cambodian Circuses each performance tells a different, uniquely Cambodian story from recent history and everyday life.
Village life is defined by simplicity and peace. Villages are blessed with greenery, clean air, water, and people. People in the villages coexist in peace and harmony. They are hardworking people who prefer a simple life to a luxurious one.
This "Khmer Angkor Village" show is your chance to see the real Cambodia in a great performance, as well as how local families live and how strong their bonds are, and to spend a few hours enjoying their lives through this amazing circus performance.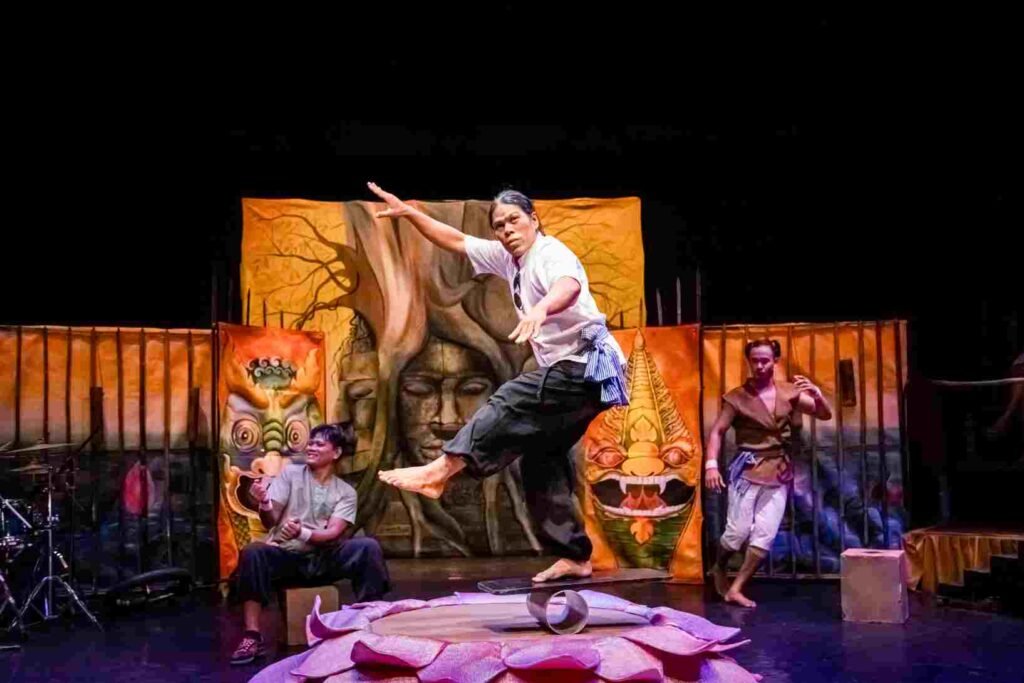 The story's themes of acceptance, harmony, brotherhood, family bonding, and remembering the roots are definitely something we should remember today. These young artists should be commended for their strength, agility, and acting skills.
Artists depict everyday life in a Cambodian village. They express how traditional values, culture, and Buddhist beliefs shape personal and community relationships through drama, dance, live music, and circus. Khmer Angkor Village is a lighthearted, cabaret-style performance that is suitable for people of all ages.
Backdrops were hand-painted by Heng Serey Sokun, a Phare Ponleu Selpak graduate.
The powerful serpents, or Nagas, are depicted in two original artworks onstage. They stand tall, proud, and powerful at the temple entrances. Nagas are important mythological figures in Cambodian culture. They guard the temples. The artworks were originally created for live performance production by Phare co-founders and visual arts students over ten years ago. The painting depicts this deeply cultural mythical animal in a modern conceptual manner.
The late Lokkru SREY Bandaul, Lokkru TOR Vutha, Lokkru LON Lor, and Phare visual arts teachers and students collaborated with performing arts students and Lokkru KHUON Det to research the identity of the serpents in many Battambang pagodas. They experimented with color combinations and imaginative serpent sketches.
A simple village story was told with excellent mime and dance, as well as frequent embellishments of tumbling, gymnastics, and juggling. It was all fueled by a couple of troupe members banging out a blistering sound accompaniment, and the entire show keeps the audience on the edge of their seats from the first moment to the last.
If you left Siem Reap without seeing this incredible show, you certainly missed out and have a convincing reason to return.
Words cannot describe the fantastic show that these people put on.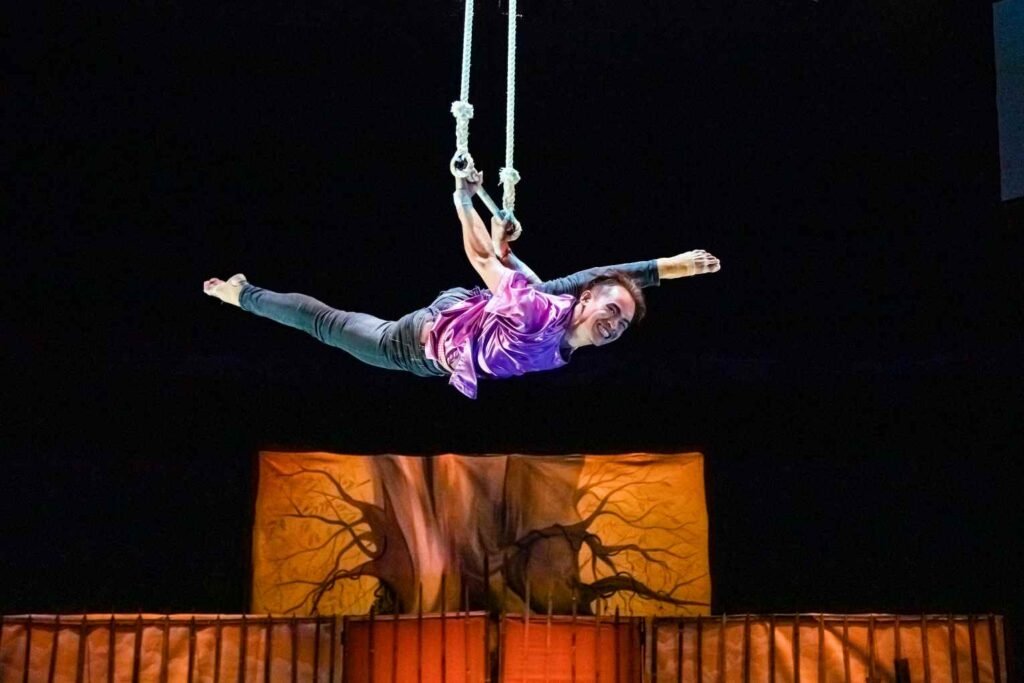 What's even better is that the show helps needy children and trains them so that they can earn a living while continuing this great tradition (and the show).
For booking: ticketing@pharecircus.org, https://pharecircus.org/tickets