Written by Gabriel Tan
Cambodia now has a new feather in its cap! The longest circus show was performed by Phare Ponleu Selpak and Phare The Cambodian Circus in Battambang, Cambodia. 
Guinness World Records has recognised the 24 hr 10 min 30 sec circus by Phare Ponleu Selpak's performers on March 7, 2021 as "Longest Circus Show".
During the pandemic, Phare Ponleu Selpak performed a 24-hour circus in a last-ditch effort to raise funds to survive
Now, after more than one year, Guinness World Records has confirmed that Phare won the world record and is "Officially Amazing".
Phare is Cambodia's sixth organisation to win a world record and its first since 2018.
The announcement was made during a live multimedia event 'Fight for Light' attended by the Ministry of Culture and other VIP guests including Foreign Ambassadors 17th November 2022.
Phare Ponleu Selpak is a Cambodian organization that helps children recover from war traumas and restores the country's culture and education after the Khmer Rouge genocide. They now educate over 1000 underprivileged kids and train hundreds more in the visual, musical, and performing arts, assisting hundreds of families in lifting themselves out of poverty and preserving Cambodian culture.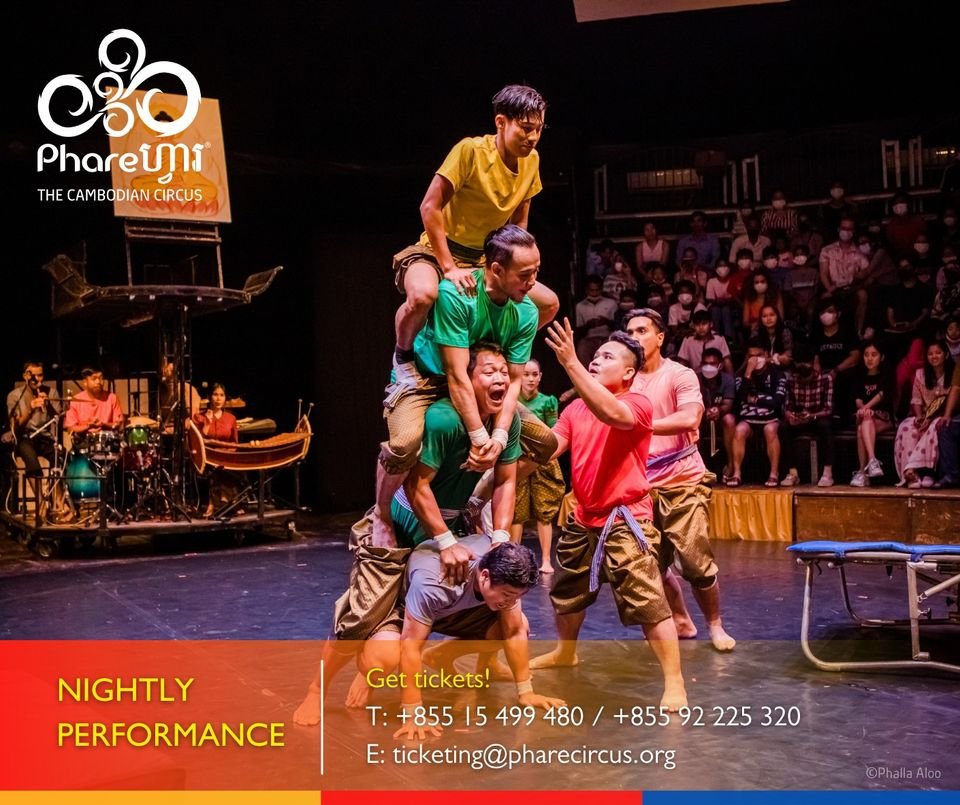 They have taken innovative steps in the last decade to avoid reliance on handouts by establishing a popular animal-free circus and tourist attraction, which has funded their life-saving programs.
Despite not having wealthy support networks or fundraising budgets, Phare came up with something truly creative to attract attention. The goal was to achieve a Guinness World Records title, which drew on the same creativity and resilience that gave birth to the organisation.
Gabriel Tan is CCO | Head of Foundation | IABC APAC Board Working with Prince Group to build a better future for 🇰🇭 via communications & capacity building.
Photos: Facebook page of Phare Circus