United Nations Development Programme (UNDP) together with Cambodian Mine Action and Victim Assistance Authority (CMAA) has recently released a video message featuring Daniel Craig, the world-renowned British actor and a United Nations Global Advocate for the Elimination of Mines and Explosive Hazards, commemorating the 30th anniversary of demining activities in Cambodia.
"Since Mines Action began in 1992, 30 years ago, over 1 million people have benefited under the leadership of the Cambodian Mines Action and Victim Assistance Authority. In my work with the United Nations, I've been fortunate to see the life-changing impact of Mines Action. With just a little more support from donors, Cambodia could finally be free of mines. Fields that had killers could be fields of hope," Daniel Craig shared in the heart-touching video calling for more support from the international community.
CMAA has recently launched an exhibition to mark 30 years of demining operations. Cambodia has now cleared 2,531 square kilometers of landmines and unexploded ordnance (UXO) from 1,703 villages and turned them into safe residential and agricultural land for about nine million people over the past 30 years.
Prime Minister Samdech Hun Sen has outlined the government's plans to ensure that Cambodia becomes mine-free by 2025.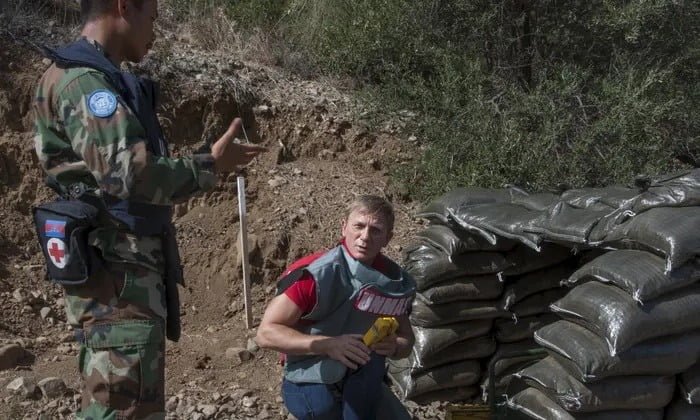 The Kingdom's mine clearance operations started in 1992 with the support of the United States, Japan, Australia, the United Kingdom, the People's Republic of China, Germany, Switzerland, the Republic of Korea, New Zealand, Canada, Norway, Hungary, France, India, Ireland, Spain, Sweden, Belgium, Austria, UNDP and UNICEF.
Prince Foundation, the philanthropic arm of Prince Holding Group, is proud to be working on the project conceptualization and execution to support UNDP and CMAA.