With exclusive approval from the Ministry of Interior, the Khmer Home Charity Association launched the "Cambodia My 2nd Home" program, which has as its primary goal the promotion of international trade and investment cooperation while adhering to the principle of "serving members and cultivating win-win cooperation."
The scheme aims to boost economic growth, get rid of unauthorized intermediate businesses, and attract foreign investment to Cambodia, among other factors.
A ten-year unlimited entry and departure visa is just one of the benefits available to those who apply through the "Cambodia My 2nd Home" program.
Along with receiving local insurance coverage and VIP treatment, they will benefit from membership in the Khmer Home Charity Association, which is governed by the Ministry of Interior. Additionally, after five years, they will be qualified to apply for a Cambodian passport and benefit from ASEAN.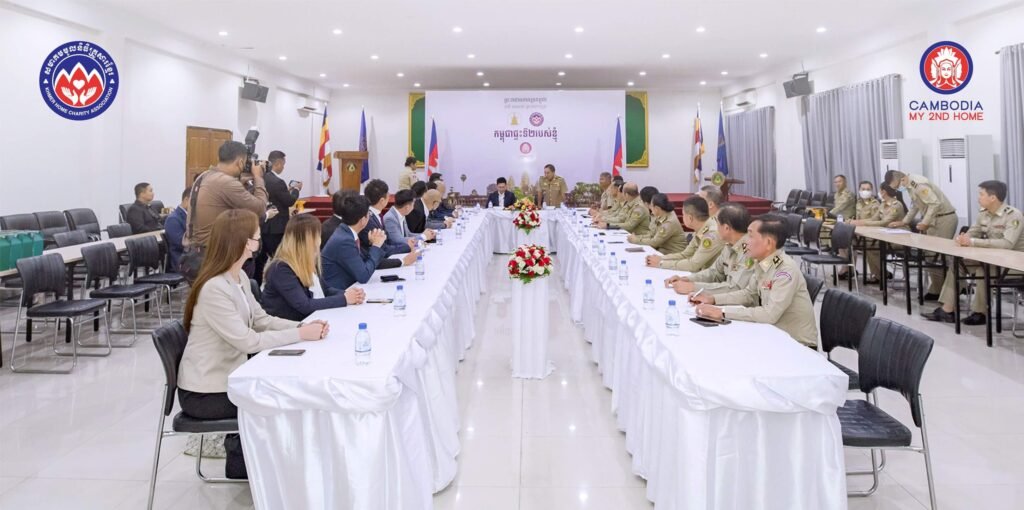 The Kingdom has experienced significant growth since the 1990s, with an average annual GDP growth of 7% and a 138-fold increase in foreign investment over the past 10 years.
The amount of foreign direct investment in Cambodia in 2019 was $3.49 billion USD, and in 2020, it climbed by 115% to $7.59 billion USD, ranking among the best in the world.
Particularly in the last two years, a lot of foreign banks and big consumer brands have discovered the benefits of investing in Cambodia.
Top-notch educational institutions and world-class healthcare facilities are just two of the many elements that make Cambodia an attractive destination to live and work.
There are currently over 1,400 state hospitals and 5,500 private hospitals in the Kingdom, including the prestigious Phnom Penh Royal Hospital and the Japanese Sunshine Hospital.
The launch of "Cambodia My 2nd Home" will show the Kingdom's new face of prosperity, welcoming in a new economic boom.
HE Nov Sokpheap and Ricky Lai, the Chairman of My Second Home CM2H (Cambodia) Co Ltd, also signed an agreement on the same day.
Please visit the Facebook page of Cambodia MySecond Home for additional information, or get in touch with the office by writing to #199, St 63, corner of St 306, Phum 2, Sangkat Boeung Keng Kang Ti Muoy, Khan Boeung Keng Kang, Phnom Penh.
Source: The Phnom Penh Post