Today, farmers everywhere are adapting new technology-assisted farming methods to increase their productivity and output. With limited resources like land, water, and fertilizers, it is essential to increase agricultural production.
In recent years, farmers' methods of managing crops and fields have changed due to the adoption of digital technologies in precision agriculture. You don't have to be an expert to see how technology has improved farming and made it easier, safer, and more profitable.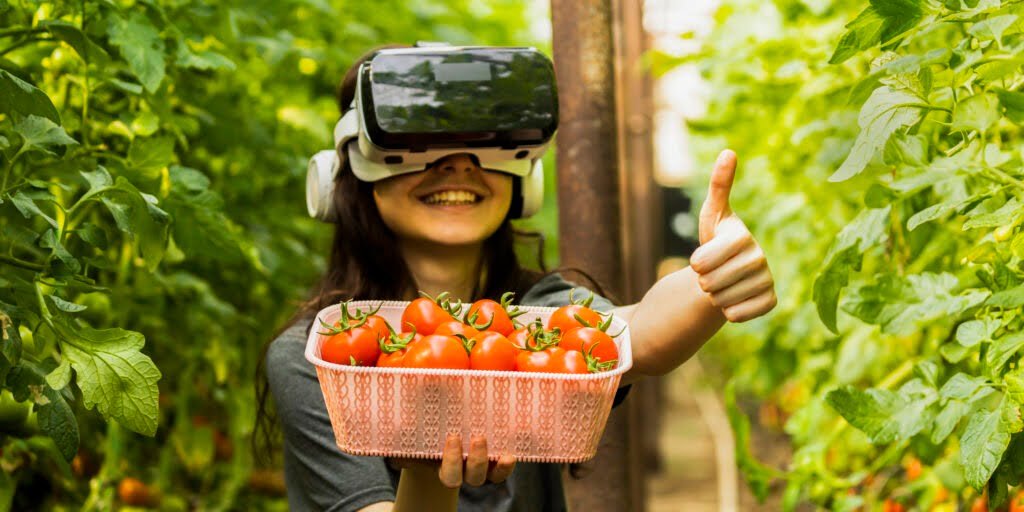 Drones for crop monitoring, devices for measuring animals, farm management software, driverless tractors, and other innovative farming tools and technologies are just a few examples.
The following list of recent and future agricultural innovations includes:
1. AI/ML & Data Science in Agriculture Technology
Artificial intelligence is the application of human intelligence through a mechanical body, in which commands are delivered to the machine and thus clever work is performed without effort.
The full life cycle of agriculture comprises soil preparation, seeding, fertilizer application, water irrigation, weed control, harvesting, and storage.
At every stage of the process, farmers and growers are forced to rely on their intuitions, projections, and risks based on the correct time and other factors.
Because of their successful data analysis and forecasts, AI and machine learning can significantly contribute and benefit.
2. Agriculture based on GIS
Smart farming requires the use of GIS software because fields are based on location.
GIS software allows farmers to track both current and future changes in factors like rainfall, temperature, crop yields, and plant health.
Additionally, it enables farmers to use GPS-based treatments in combination with smart machinery to optimize the application of fertilizer and pesticides. By treating only specific areas of the field rather than the entire piece, they may save money, time, and effort.
3. Data From The Sky – Drones
Drones can be used by farmers to precisely measure crop biomass, plant height, weed presence, and water saturation on particular field sections.
They deliver better, more accurate data with higher resolution than satellites. When they are controlled locally, they send crucial data even faster than spies.
They offer better, more precise, and higher resolution data when compared to satellites. When controlled locally, they provide vital information even more quickly than scouts.
Drones are also seen as unmatched partners in the war against insects. The use of drones to spray pesticides on hazardous areas prevents insect invasions and lowers the risk of chemical poisoning from direct contact.
4. Data Combination
In order to acquire relevant insights for farms, Crop Monitoring may occasionally need to combine data sets. The user can initially assess the performance of his field in relation to the region's overall average for all fields.
Several databases from all of the region's fields are compared in order to address this issue. The next useful function that uses a variety of sources is the analysis of weather data.
Farmers can also monitor temperature and rainfall with the tool.
5. Automation
We are not surprised to see machines doing farm work because robots have come a long way.
It has been acknowledged that agricultural automation, or so-called smart farming, reduces the need for human resources.
As a result, a farmer can fulfill the worldwide commitment to satisfy rising population needs by producing essential agro-produce more quickly and with less human involvement.