Congratulations to Mr. Chanrado Sok, a new generation filmmaker from Cambodia, on entering the Asian Film Academy 2022 finalist round.
He began his career in the cinema industry with the Sa Sa Art Project at the White Building, which was followed by the "One Dollar" project at the Bophana Center. He produced five documentaries for this project, following which he continued to make new movies, including fiction films. What's more interesting is that a few of his films have been chosen for both domestic and international film festivals.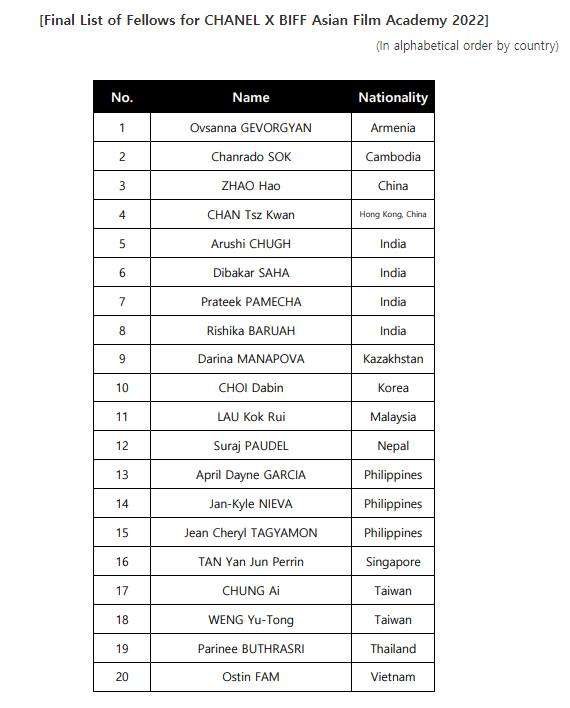 The CHANEL X BIFF Asian Film Academy received 407 applications from 35 countries this year, the most ever, making it the most competitive AFA program yet.
From September 27 to October 14th, the final 20 participants who were chosen will work on a film under the guidance of professionals. This year's Busan International Film Festival will have an official screening of the completed project.