Born on September 14, 1995, Sorn Seavmey is a Cambodian taekwondo player who won the gold medal in the women's under-73 kg division at the 2014 Asian Games in Incheon, South Korea.
Seavmey was hardly interested in participating, much less in competing professionally, after seeing the numerous injuries that her siblings suffered over their ten-year taekwondo training. This all changed when she decided to join a session for fun one day and found it was the ideal place for her competitive personality.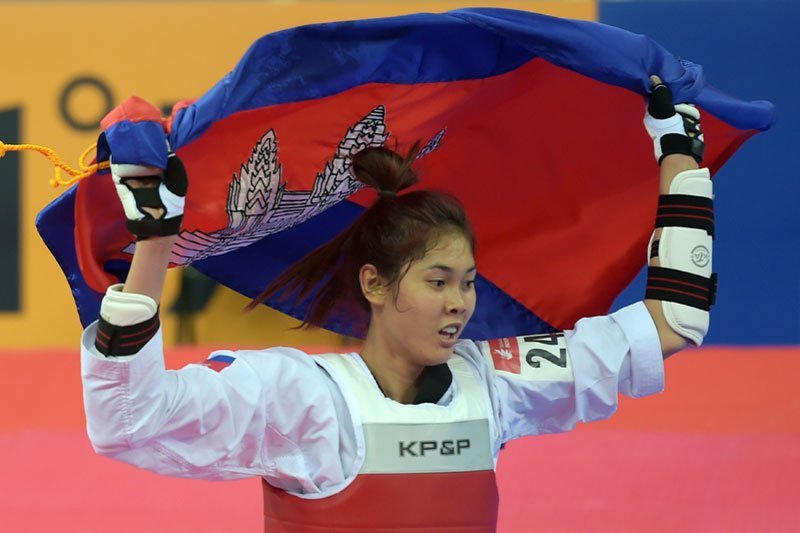 She brought home the first gold medal won by Cambodia at the Asian Games in 60 years, since the nation's participation in 1954. At the 2014 Asian Games in Incheon, Seavmey won 29-7 against her Uzbek opponent before defeating her Filipino rival 6-5 in the semifinals. She won the medal at the Asian Games after defeating her Iranian opponent 7-4 in the championship match.
As a former beneficiary of the Olympic Solidarity Scholarship, she is aware of the importance of financial aid in allowing athletes to devote themselves to their professions. This inspired her to start her own taekwondo club with the intention of developing young athletes through free training.