The sun will cast a warm glow over the ancient walls of Angkor Wat on April 11, 2023, as history unfolds before the eyes of thousands. The world will witness an awe-inspiring display of one million origami hearts as Cambodia's "BeyondTheGames" campaign attempts to break the Guinness World Record, currently held by the British with 53,704 origami hearts. This monumental event, however, is more than just a record-breaking attempt – it symbolizes the unconditional love, motivation, and support of Cambodians, united in their quest to uplift their athletes and their nation.
BeyondTheGames is an initiative by the Union of Youth Federations of Cambodia (UYFC) aimed at promoting the 32nd SEA Games and the 12th ASEAN Para Games, scheduled to commence in May. As Cambodia hosts these prestigious events for the first time, the nation is eager to showcase its spirit of solidarity and unity. The intricately folded origami hearts will be displayed at the Angkor Sangkranta event 2023, the SEA Games, and the ASEAN Para Games, offering a visual reminder of the nation's unwavering determination and support for its athletes.
UYFC President Hun Many emphasizes that the act of folding the hearts not only serves to break the Guinness World Record but also represents the genuine love and dedication of the Cambodian people. The campaign demonstrates their commitment to standing united in support of their athletes, showcasing the strength and resilience that defines the nation.
Spearheaded by Chief Executive Officer Sok Sabayna, the ambitious plan to collect one million hearts has garnered significant financial support. Each origami heart is worth 500 riel, and a total of five companies have contributed 500 million riel, or $125,000, to the campaign. In a remarkable display of generosity and compassion, the funds raised from BeyondTheGames will be donated to athletes with disabilities, further exemplifying the campaign's commitment to inclusivity and unity.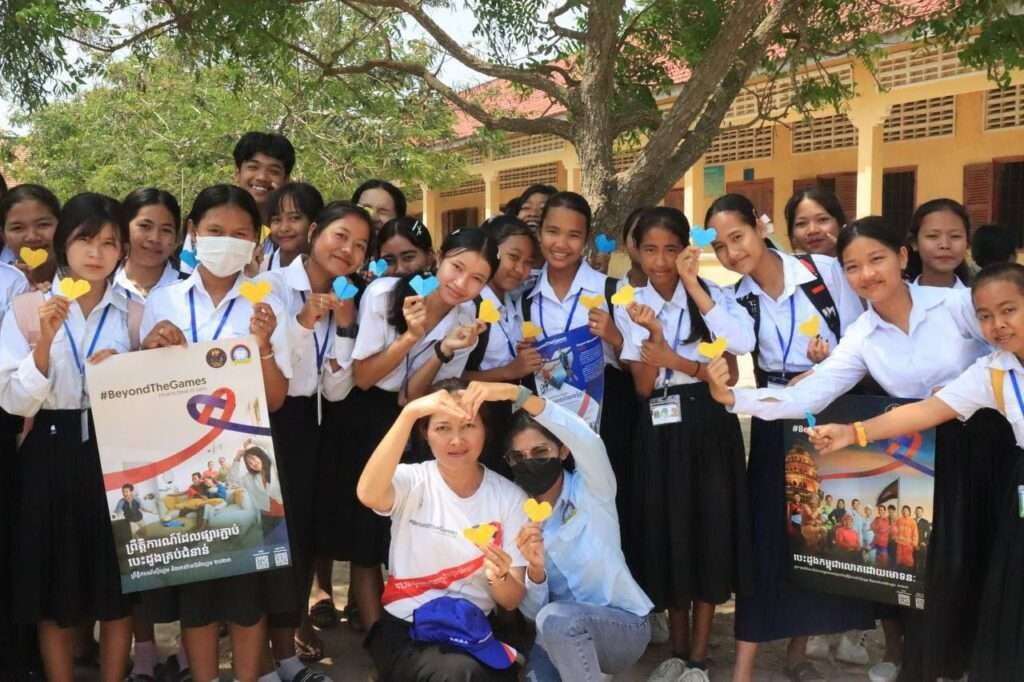 As the countdown to this historic event continues, Cambodians and supporters worldwide are encouraged to join the BeyondTheGames campaign and contribute to this heartwarming display of love and solidarity. By participating in this monumental occasion and sharing in the creation of one million origami hearts, we can all embrace the spirit of unity and support that transcends borders and uplifts communities.
Together, let us break records, spread love, and build a better Cambodia.
Photo credit to the owners.