Cambodia is extending its economic digitalization and embarking on the Fourth Industrial Revolution. In this environment, supporting entrepreneurship and startups is a significant government objective that is being addressed at the highest governmental levels.
Cambodia has been regarded as having a "promising startup landscape" due to the increase of technology (tech) startups and the emergence of many supporting actors in the ecosystem.
In the early 2010s, Cambodia saw the rise of IT startups. They've grown significantly since then, from less than 50 in 2013 to maybe as many as 300 by 2018—the exact number is difficult to determine since new startups emerge all the time.
By the end of 2021, approximately 90 active startups had registered in the Startup Cambodia National Program. Based on another source, roughly 150 startups that had completed Impact Hub programmes were still in operation. The majority of tech startups are involved in finance, followed by media and advertising, e-commerce, development services, and digital marketplaces.
In Cambodia, the government and other stakeholders actively encourage tech startups. High-level policies and strategies such as the Rectangular Strategy IV; National Strategic Development Plan (2019-2023); Industrial Development Policy 2015-2025; Cambodia Digital Economy and Society Policy Framework; Science, Technology, and Innovation (STI) Roadmap; and the E-commerce Law and Strategy address issues relating to the tech startup and entrepreneurship ecosystem.
The Skills Development Fund, Entrepreneurship Development Fund, the government-owned SME Bank, Credit Guarantee Corporation of Cambodia, Startup Cambodia National Program, Khmer Enterprise, and Techo Startup Center are some of the other government initiatives that help startups as well as more conventional small businesses.
The Ministries of Education, Youth, and Sports (MoEYS) and Labor and Vocational Training (MoLVT) are working together to modernise Cambodia's education system. MoEYS is integrating science, technology, engineering, and mathematics (STEM) into curriculum and textbooks, as outlined in the Education Strategic Plan (2019-2023). (MoEYS 2019).
Cambodia has 128 higher education institutions, 48 of which are public (MoEYS 2021). Many of these institutions offer business courses, while about 40 offer computer science and engineering. By the end of 2018, 13 institutions were offering technology and entrepreneurship courses . Furthermore, 52 educational institutions, 16 of which are public and 36 of which are private, provide STEM-related major courses.
STEM education has been implemented in general education, higher education, TVET, incubators and accelerators, as well as workshops and seminars. MoEYS is also integrating ICT into learning, teaching, and knowledge exchange through the Policy and Strategy on Information and Communication Technology in order to improve students' knowledge and skills in response to the 21st century workplace.
Many nongovernmental organisations actively promote the tech startup ecosystem through coworking spaces, incubation and acceleration initiatives, mentorships, and events that expose startups to both domestic and international markets.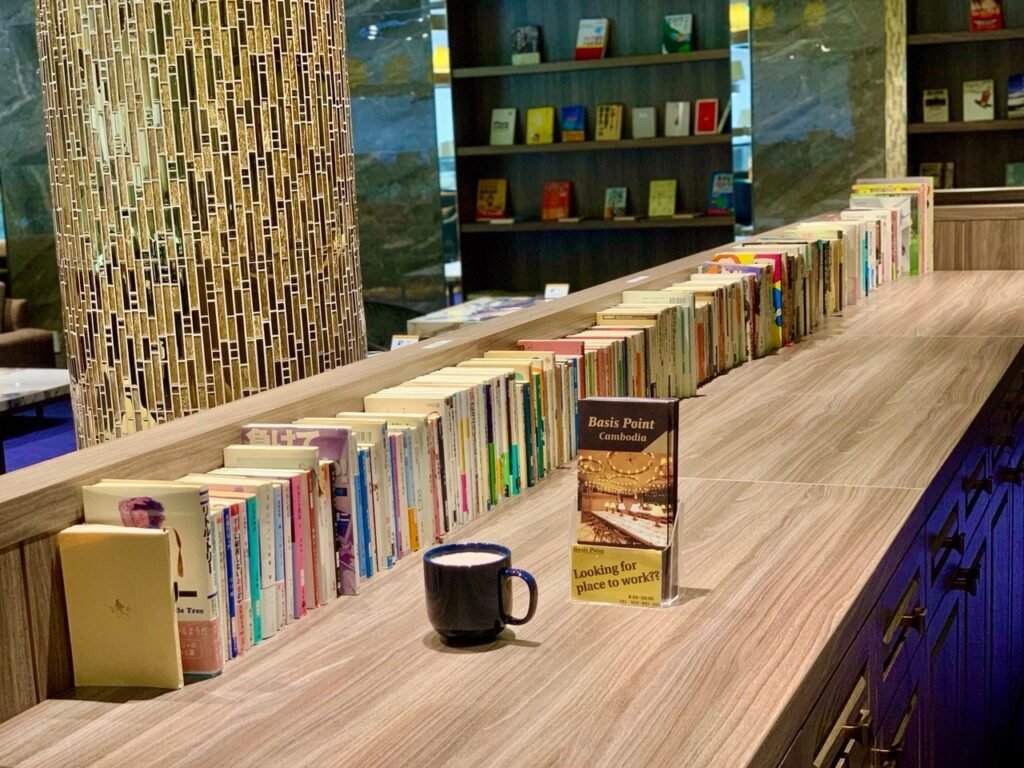 Through the end of 2021, there were approximately 30 coworking spaces in operation, as well as approximately 30 incubators and accelerators run by the government, development partners, and the private sector.
Furthermore, funding is given by approximately 20 angel investors, venture capital firms, private equity firms, and crowdfunding sites.
Cambodia has made progress in terms of fundamental digital infrastructure. In 2020, the mobile phone subscription to population ratio was approximately 125%. With the majority of Cambodians using mobile internet, the population-to-subscriber ratio was approximately 98% in 2020.
With high-quality services, the government continues to improve digital infrastructure, including fiber optics and mobile networks. Cambodia had 41,643 kilometers of domestic fiber optical cable backbone in 2019, an increase of around 60% from 2016.
There are several opportunities to start new businesses in Cambodia. Cambodia's large youth population, high internet and mobile phone subscription rates, and strong support from the government and other supporting players provide businesses with several opportunities for growth.
Source: ADB
Photos: Khmer Enterprise, Impact Hub Phnom Penh and Basis Point Cambodia