Ecothon is an eco-entrepreneurs' marathon for sustainable development, is a business model competition for promising eco-entrepreneurs who have an innovative business idea related to SDG 12: Sustainable Consumption and Production ('SCP'). It seeks to foster an eco-entrepreneurship and to contribute to achieving the SDGs by developing sustainable business models that minimize environmental impact.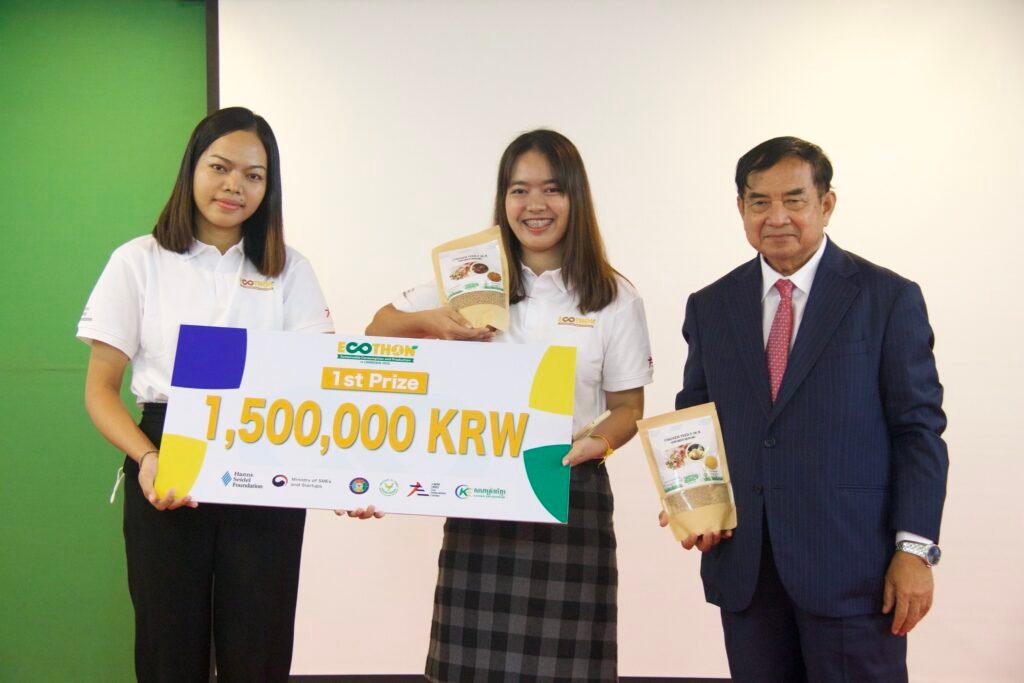 Ecothon released their application in early August to collect the eco-entrepreneurs which formed their group in 3-4 members with the idea to support the Sustainable Consumption and Production. They selected and screened for 11 groups and will join training with the coaches and prepare for pitching their project on 7th Oct 2022.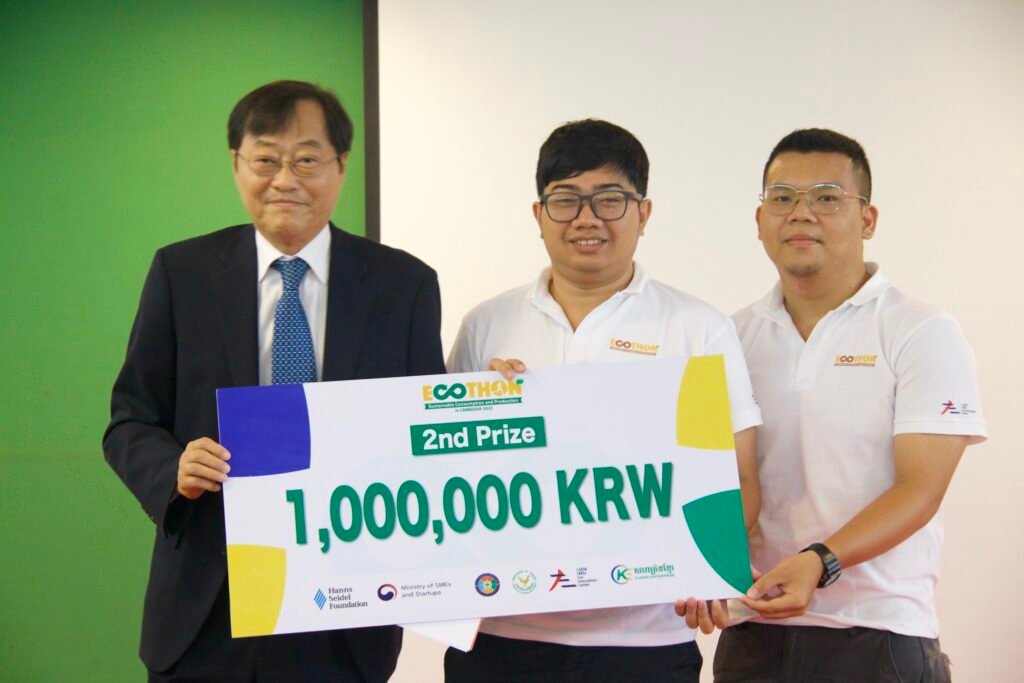 To join the training with the coach in 2 days about the sustainability module and business development module, all groups are matched with the expert mentors to develop their business models. There are three groups who will announce the prize on the demo day with the amount of budget winners.
As the result of pitching the business models and innovation idea of young generation, Ecothon Cambodia 2022, found the three winners of the best business models with the 1st prize is SOMNAL is a sustainable development business of recycling food waste into chicken feed, 2nd prize is METKAKSEKOR is dynamic team who develop agriculture sector and support farmer digital marketing tools, and the 3rd prize is REAKOSSA ART; a gree handicraft team starting with environment by up cycling sawdust, disposal wood husks turning into souvenir.
Ecothon Cambodia 2022 is hosted and organised by Ministry of SMEs and Startups of the Republic of Korea (MSS), Ministry of Industry, Science, Technology and Innovation of Cambodia (MISTI), Ministry of Industry and Commerce of Lao PDR (MoIC), Ministry of Cooperatives and SMEs of Indonesia (KUKM), Ministry of Entrepreneur Development and Cooperatives of Malaysia (MEDAC), Department of Trade and Industry of the Philippines (DTI), ASEM SMEs Eco-Innovation Centre and Hanns Seidel Foundation (HSF).
https://www.facebook.com/EcothoninCambodia