Cambodia is densely forested with palm sugar trees, the country's national tree, and if you're lucky, you could catch a glimpse of the men and women who scale their delicate branches to reach the fruit at the tree's tip.
The canopy can cover three metres, and the tree can reach heights of 30 metres. Palm sugar has a caramel flavour similar to brown sugar cane.
Palm sugar is a by-product made from the sap of the palm sugar tree and is known in Khmer as 'skor thnot.' It has a rich aroma and a light brown colour after processing, differentiating it from regular sugar.
Palm sugar producers make their product in the traditional way along the road to Banteay Srei temple in Siem Reap and sell it to both local and international visitors.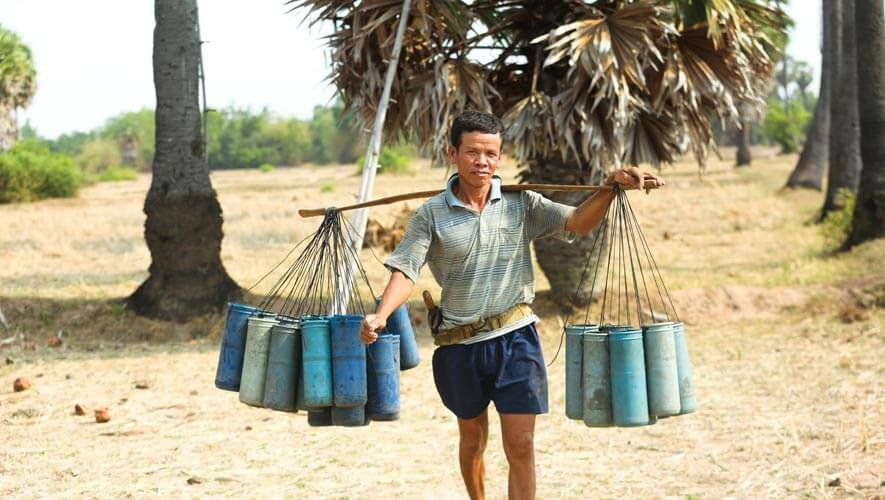 A huge clay pot cooker in the front yard sits over burning firewood from early in the morning, gently boiling delicious palm juice until it turns to a solid consistency, attracting tourists traveling through on their way to Banteay Srei temple and Phnom Kulen National Park.
Minerals and vitamins abundant in palm sugar. It keeps electrolyte balance and increases energy. It boosts metabolism and supports musculoskeletal health. Organic palm sugar is high in fibre and minerals and vitamins.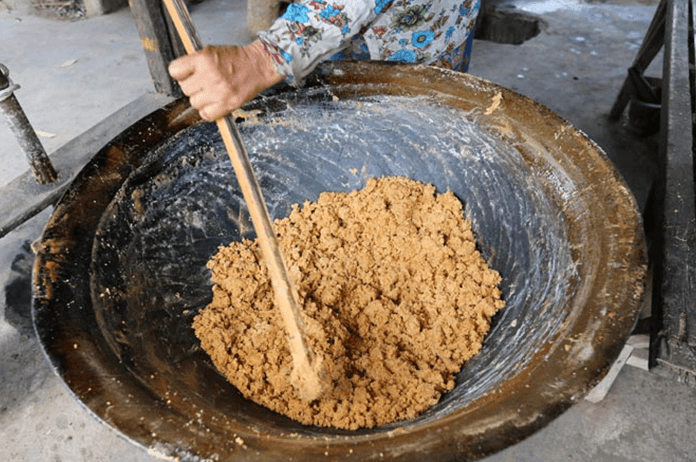 It's a local product with GI status that's utilised in cooking and as a traditional medicine.
When you are visiting temples SiemReap, do not forget to buy Palm Sugar!